Selling online is not limited to retailers only; even wholesalers can possess their own websites from where they conduct operations. Customers who are looking for a place to purchase bulk orders may go to the wholesale business's website and leave a quotation. Then, the site owner responds, and the discussions about order ensue.
If you are supposed to open your own wholesale store, the WooCommerce wholesale store is a great choice for your decision. It offers various prices to wholesale and retail customers, which is easy to manage as well as control the operation.
This article will set out How to build a WooCommerce Wholesale store, from that, we can come to the conclusion that WooCommerce is good for wholesalers. As a result, you can make your own decision after consideration.
Benefits of a WooCommerce wholesale store
A wholesale eCommerce website differs from a retail website in certain ways, such as the order quantity and pricing. Thus, the default WooCommerce shop page layout is not for wholesale buyers who find it hard to purchase goods in bulk. Besides the previous reason, there are some of the primary reasons why you may want to create a WooCommerce wholesale store:
A WooCommerce online store reduces administrative workload
Wholesale customers quickly learn more about your products
Your inventory is faster
Support is available at any time
There's an increase in promotional opportunities
How to build a WooCommerce Wholesale store?
Prerequisites before launching a wholesale store you had better prepare:
Domain Registration
WordPress hosting
WooCommerce plugin
WooCommerce theme
There are plugins such as page builders and security plugins that you need to manage a WooCommerce wholesale store smoothly. However, the downside is that you only get retail features out of the box. Therefore, you will need an additional WordPress plugin to build a WooCommerce wholesale store.
Step 1: Install and activate a WooCommerce wholesale plugin
To set the ball rolling, obviously, the first step is installing and activating your chosen wholesale plugin by going to Plugins > Add New.

In our example, we locate the plugin by searching for "WooCommerce Wholesale" on the search bar.
After locating the plugin, choose "Install now" and click on "Activate" consecutively.
Step 2: Assign user roles
The next thing you need to do is create new user roles for your potential wholesale customers. Navigate to WooCommerce > Wholesale roles – this step is crucial for running your wholesale store. Wholesale user roles help you manage access to different pricing, shipping, payment gateway, and tax-exempt status options.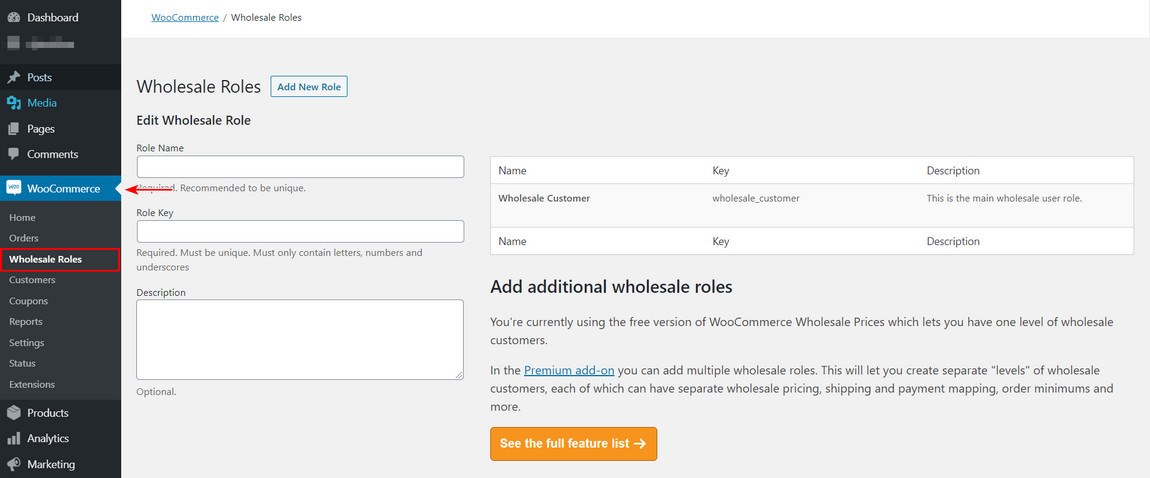 Once you've activated the Wholesale Prices plugin, it automatically enables the default wholesale role. In addition, you can add multiple customer roles by clicking Add New Role. Moving forward, you can connect pricing structures and several other settings to these roles.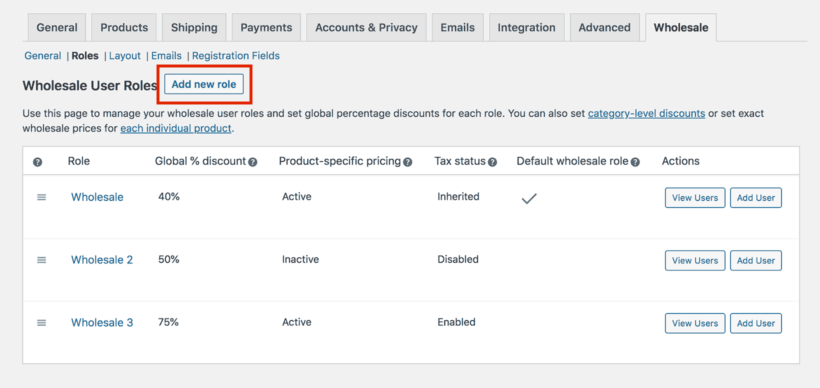 For applying a tax to some users, go to WooCommerce > Settings > Wholesale prices > Tax.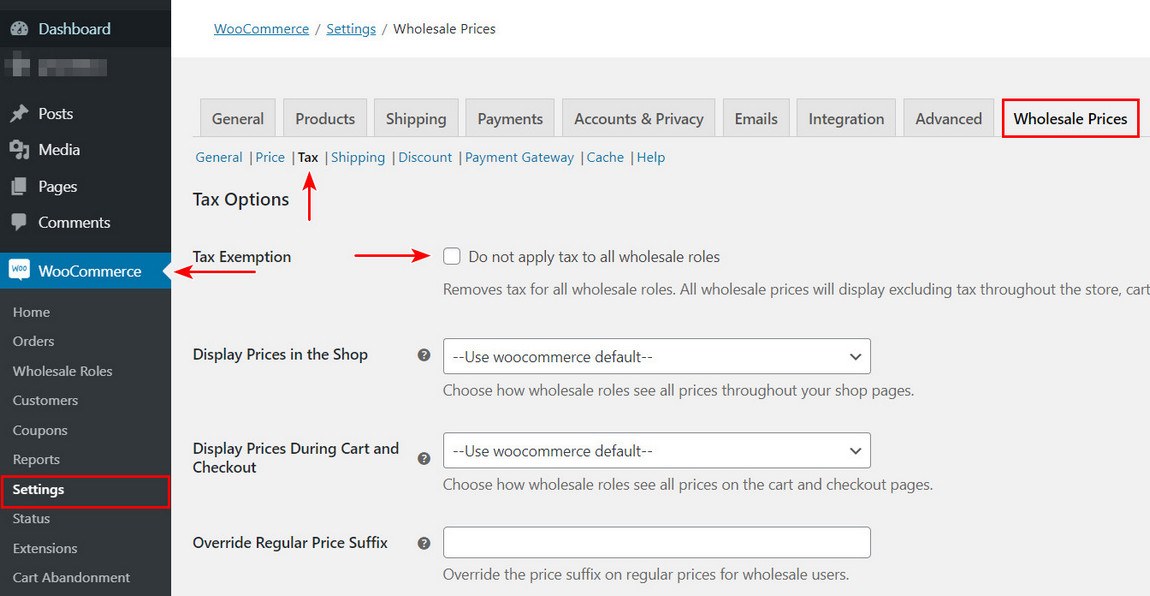 When you check the "Do not apply tax to all wholesale roles" box, you exempt some users from taxation. In return, you can decide how you want each role to see product prices, with or without taxing information.
Step 3: Create prices and quantity of products
Select the Products section and click Edit under the product information that you desire to change.
Under the "Product data" section, there are a couple of options for adjusting inventory, shipping, and other settings. You can change the wholesale prices for that product in the default General tab. Depending on the number of user roles you created previously, you'll see different pricing fields for each of them.
Likewise, you can create a discount for wholesalers by modifying the information in WooCommerce settings. For this, go to WooCommerce > Settings > Discount.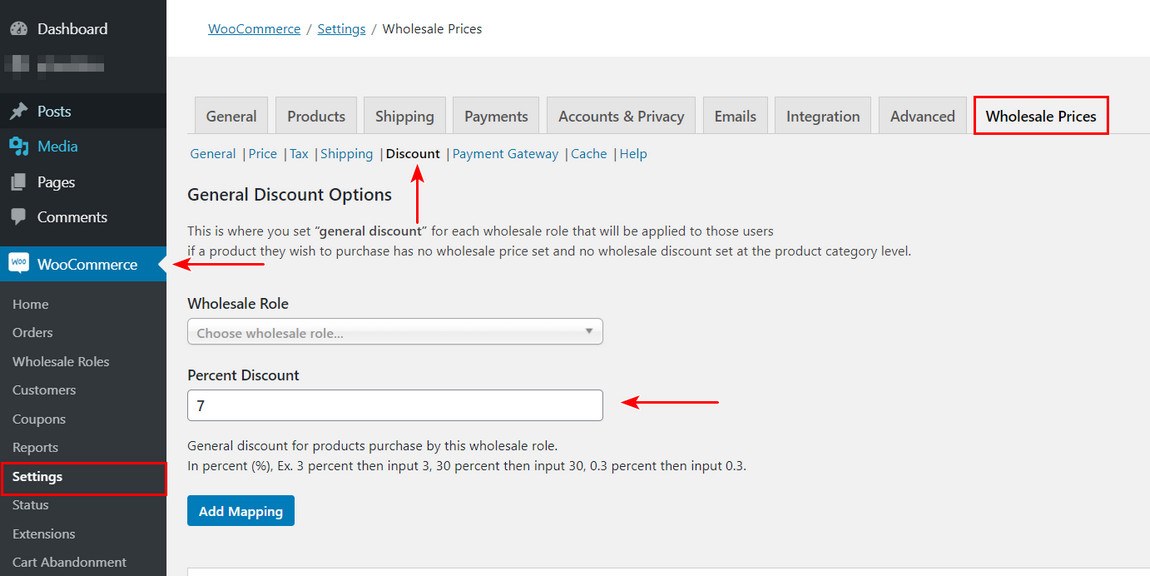 Global discounts apply site-wide to all products visible to the user based on their assigned roles. You can scroll down on the Discount page to reveal the "General Quantity Based Discounts" section. Check the "Enable General Quantity Based Discounts" box to toggle the discount on and off.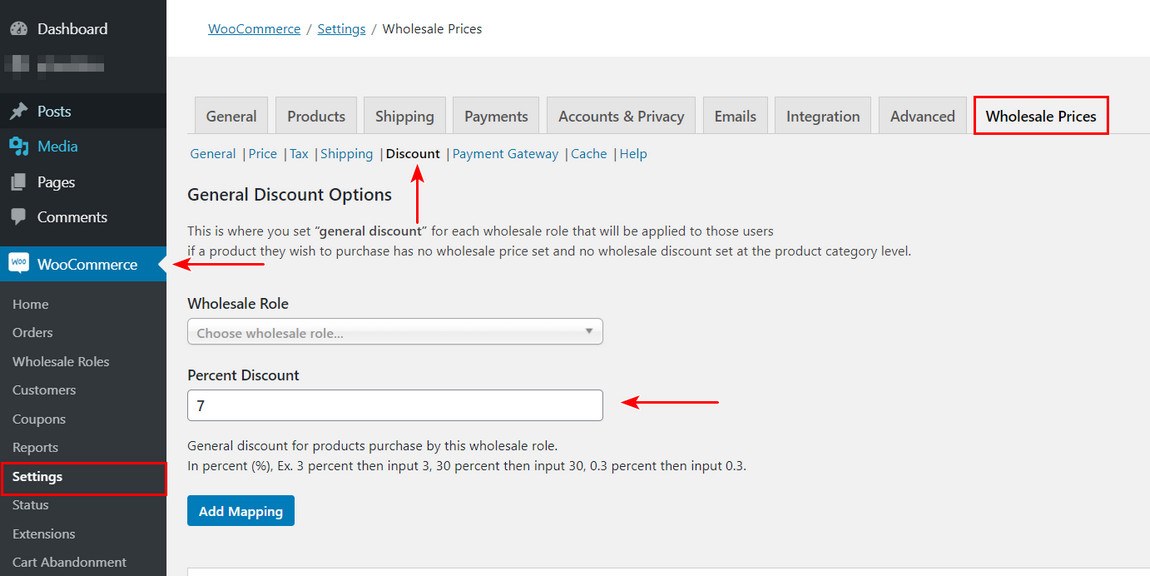 The second box allows you to choose whether to apply the discount based on the individual product quantity or entire cart quantity. Eventually, you need to select the desired user role and assign a starting and ending quantity.
Click Add Mapping and save changes once you're done.
Step 4: Control product display
If you want to make a product visible to only wholesale users, go to WooCommerce > Products. Then, click Edit to modify the product.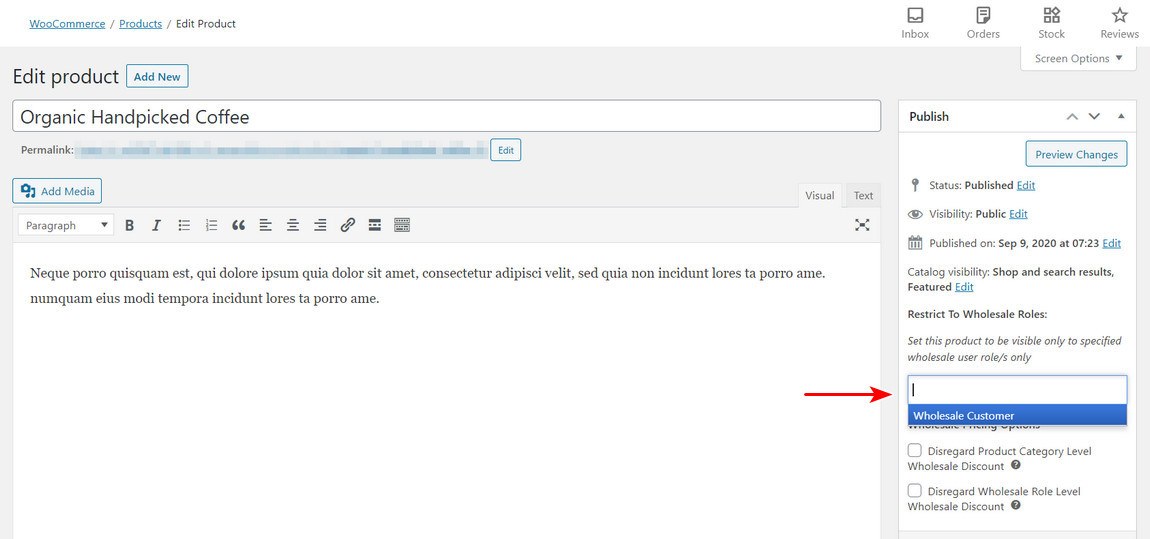 On the edit page, scroll down to the Wholesale Exclusive Variation setting. This setting makes the product visible to only users with the role selected from the dropdown menu. Similarly, you can hide new and existing product categories from retail users or wholesale users while editing the category.
To do this, go to WooCommerce > Settings > Wholesale Prices. On this page, check the "Only Show Wholesale Products to Wholesale Customers" box.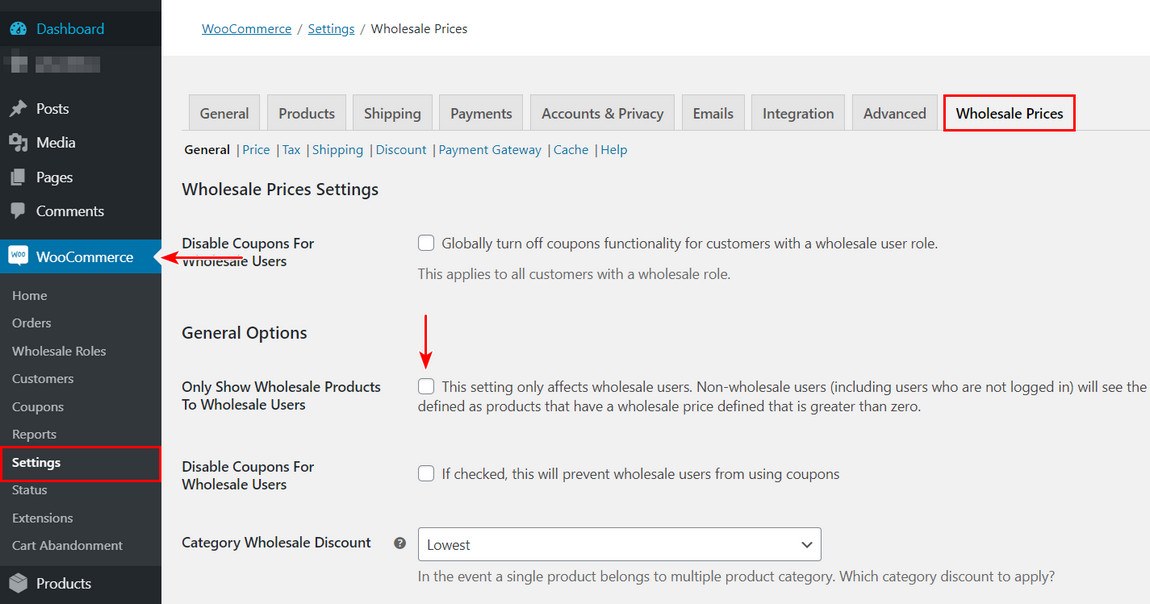 If you prefer, you can choose whether each category of product is visible to public users or wholesalers only. You can easily do this under Products > Categories:

Step 5: Test if it works well
Now you've set up the WooCommerce wholesale plugin, it's important to test the experience for both public and wholesale users.
Log out and visit the shop as a guest. Can you see the correct products and pricing?
Now login as a wholesale user. Again, can you see the correct products and pricing? Are the menu links intuitive, and can you see the wholesale order form layout (if you're using WooCommerce Product Table)?
Go back to the plugin settings and continue modifying your wholesale store until it's perfectly running.
Is WooCommerce good for a wholesale store?
Fully featured to extend easily
Don't be put off by the fact that WooCommerce is a free WordPress plugin. It's probably the most sophisticated eCommerce platform on the market. It comes pre-built with most of the features you'll need for your wholesale store. You can do all of these things with a WooCommerce B2B wholesale store:
Add and organize an unlimited number of product categories as well as sub-categories
Take payment online via PayPal, Apruve, or credit/debit card. Alternatively, use offline payment options such as cheque, cash on delivery, or invoice.
Configure your store's tax settings, including adding different rates for different products or countries.
Charge shipping costs, including different postage for different zip codes, areas or countries.
View sales reports and other statistics about your wholesale store's performance.
Free charge
The only costs for your WooCommerce wholesale site are the domain name, web hosting, and payment provider fees if you decide to take payments online. You don't have to pay anyone a percentage of each sale. There are hundreds of free WooCommerce themes and add-on plugins that you can use to design and extend your WooCommerce B2B store. Furthermore, you can choose your own hosting at a price that's right for you. Now, you're not dependent on anyone else.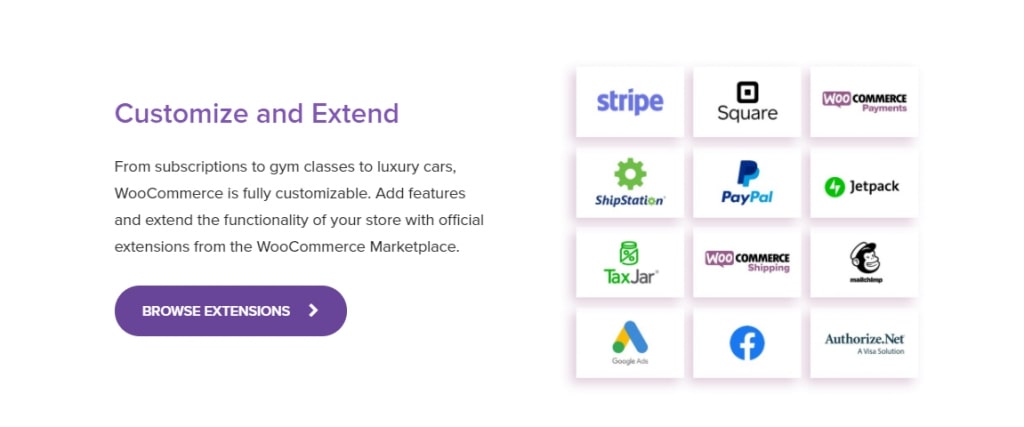 Use Plugins for WooCommerce wholesale selling
For merchants looking to use WooCommerce to sell wholesale online, this option is the most effective way. While the WooCommerce platform may be free, there are many useful plugins you can integrate to enhance store performance.
For instance, the WooCommerce pricing plugin lets you assign "roles" to different types of buyers, retail or wholesale buyers, and then assign specific prices on products, based on the customer placing the order.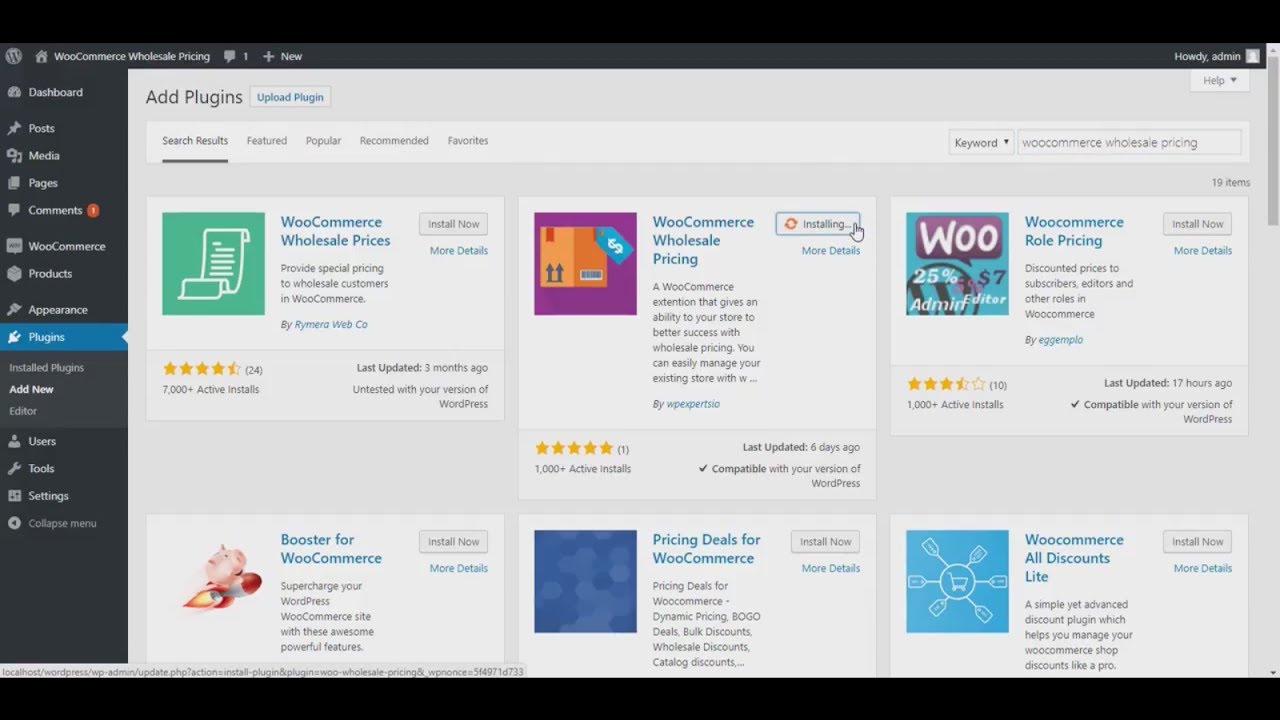 Another useful plugin for wholesale is the WooCommerce Products Table. The product table plugin allows you to make a wholesale order form that is perfect for business customers who are already familiar with your catalog and just need to make repeat orders. The wholesale order form lists the wholesale products in a table view with search, sort, and filtering features to quickly direct customers to the right products.
Grows as your store develops
When you build a wholesale website for your B2B business, it's important to consider the future as well as your short-term needs. A WooCommerce website is suitable for wholesale stores of all shapes and sizes.
There's no limit to the number of products you can have. Furthermore, WooCommerce is so flexible that you can update your website as often as you like. If your company decides to rebrand, you can switch themes without changing the eCommerce side of your store. If you need extra features, then you can add them using off-the-shelf or bespoke plugins. Thus, it's much more cost-effective because you never have to start from the beginning or migrate to another platform.
Wrapping up
Whether you're entirely new to WordPress or already own a WooCommerce retail store, running a wholesale store is a brilliant idea with an attempt to enhance revenue. With the help of some WooCommerce plugins we'll share later in this article, you can efficiently serve both B2B and B2C customers with one site.
We hope that this post – How to build a WooCommerce wholesale store is useful for you as you are looking for a detailed tutorial in order to practice. We really appreciate that you feel free to leave a comment on your experience to share with others who are eager to hear it.