You have one of the most important components of a Woocommerce store – shipping! The method through which the product is delivered from you to the buyer is known as shipping. Woocommerce lets you build up some complex and detailed rules to ensure that you're selling the right products at the right prices.
Of course, you may use plugins to enhance the built-in functionality and acquire more delivery options or customized pricing. The new WooCommerce Services plugin offers a slew of new capabilities that make buying postage a breeze — you will not need to hire a third-party provider to handle it for you anymore.
This topic will explain to you How to fix "WooCommerce there are no shipping methods available" to complete your online store.
Reasons for "there are no shipping methods available" fault
1. WooCommerce Product has no weight and dimensions
The transfer of 'physical objects' from one location to another is known as shipping. However, your WooCommerce products must always have a weight and dimensions connected with them in order to do so.
2. WooCommerce Shipping Zone is not configured correctly
It is critical to set up the shipping zones correctly for the default WooCommerce shipping methods. If a shipping method is not associated with a zone, it will not appear on the cart page. Even if a consumer tries to add a product to their basket from outside the defined zones, they will not see the methods.
3. WooCommerce Shipping services are not available for the destination
Many shipping/courier firms, such as UPS and FedEx, provide their customers with various shipment options. These services differ in terms of functionality, service region, delivery time, weight restriction, and so on. For example, FedEx Ground only delivers items within the United States and does not transport them to other countries.
4. Incorrect shipping carrier account credentials
In addition to the last part, if you use a shipping carrier, you must also have an online account. If UPS is your primary delivery method, you must have a valid account to ship things through UPS services.
Many customers frequently enter erroneous or testing credentials into their live websites during the plugin setup procedure. This can cause issues, particularly on the cart/checkout page, and result in the error notice shown above. As a result, you have to exercise extreme caution while entering account credentials in the plugin settings.
5. Incorrect destination address entered by the customer
This happens on a regular basis. Store owners all throughout the world are dealing with this problem through no fault of their own. Customers who attempt to purchase products frequently provide inaccurate address details, such as the city name or zip code, and receive the same error notice as before. The only way to solve this problem is to use an address validation service, typically included in decent WooCommerce shipping plugins. This feature basically allows shipping services to double-check the entered shipping address.
6. Shipping carrier account configuration issues
If you are utilizing a delivery service like FedEx, you will need to create an account with the company and link it to your WooCommerce store. If you make a mistake when setting up your shipping carrier account with WooCommerce, it could result in a variety of issues, including the "no shipping methods available" error.
How to fix the fault "there are no shipping methods available"
1. Products with no weight and dimensions
Go to the product settings page and double-check that the weight and dimensions fields in the Shipping Tab of the Product data section on the Edit product page are filled incorrectly.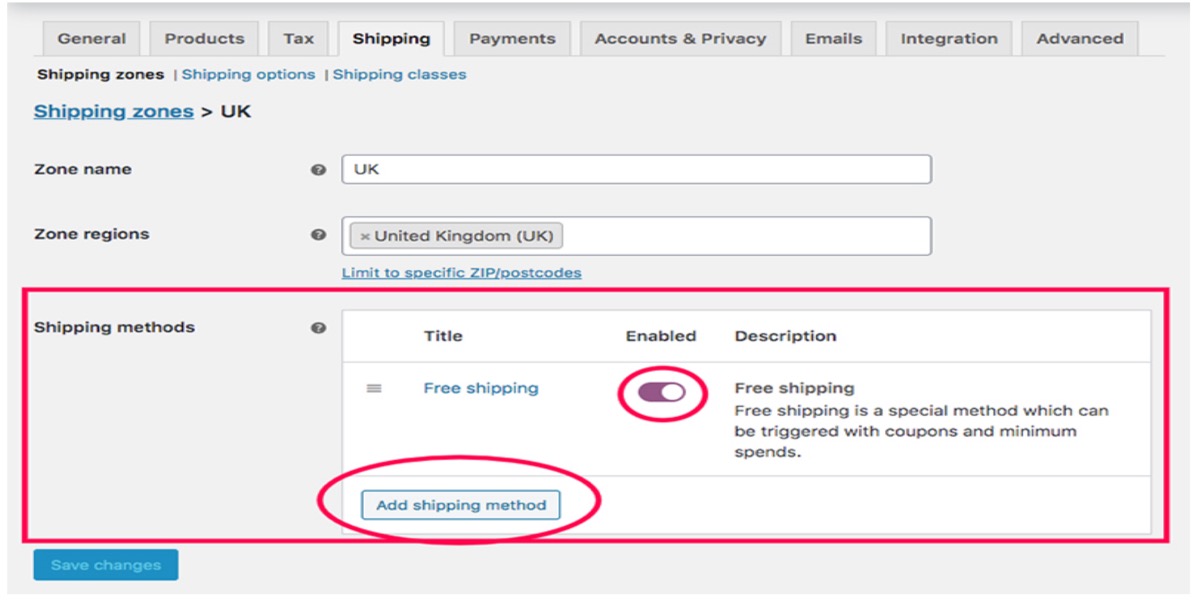 Please double-check that you've assigned a shipping class to the product while you're at it.
2. No shipping method was added for the shipping zone
To begin, determine the shipping address that is causing the problem and the shipping zone from which it originates. Then go to the shipping zone settings, open the specific shipping zone, and make sure a shipping method has been added to it.
Go to WooCommerce > Options and then to the Shipping tab to get the shipping zone settings.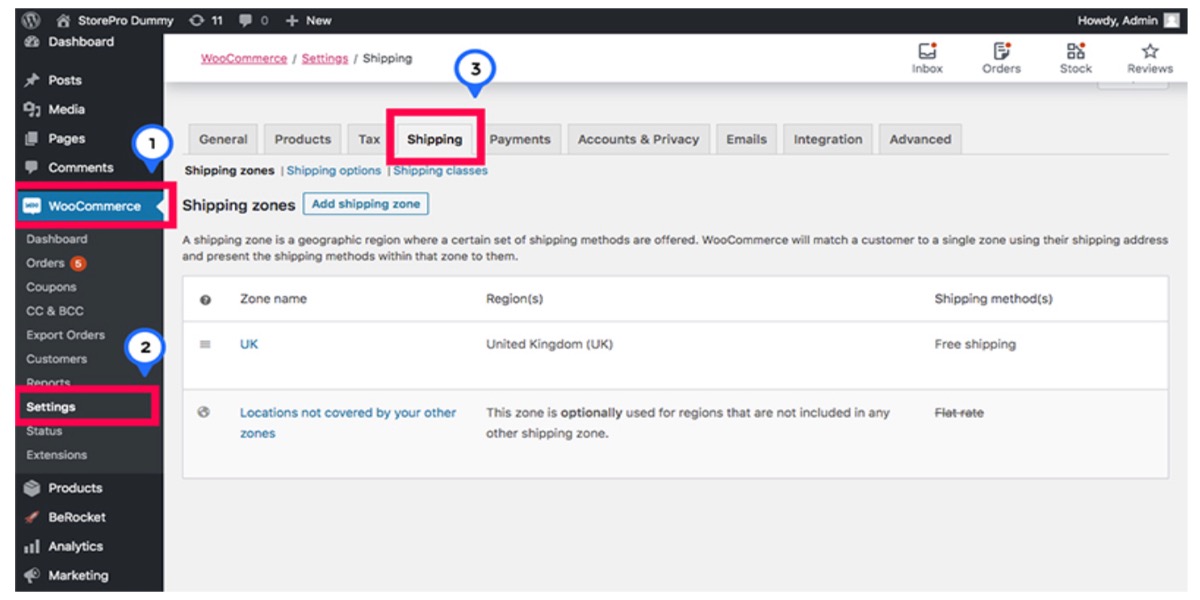 You may now see a list of all the shipping zones you've already defined.
To visit the Shipping zone settings page, click the Edit link next to the name of the shipping zone where the issue address appears.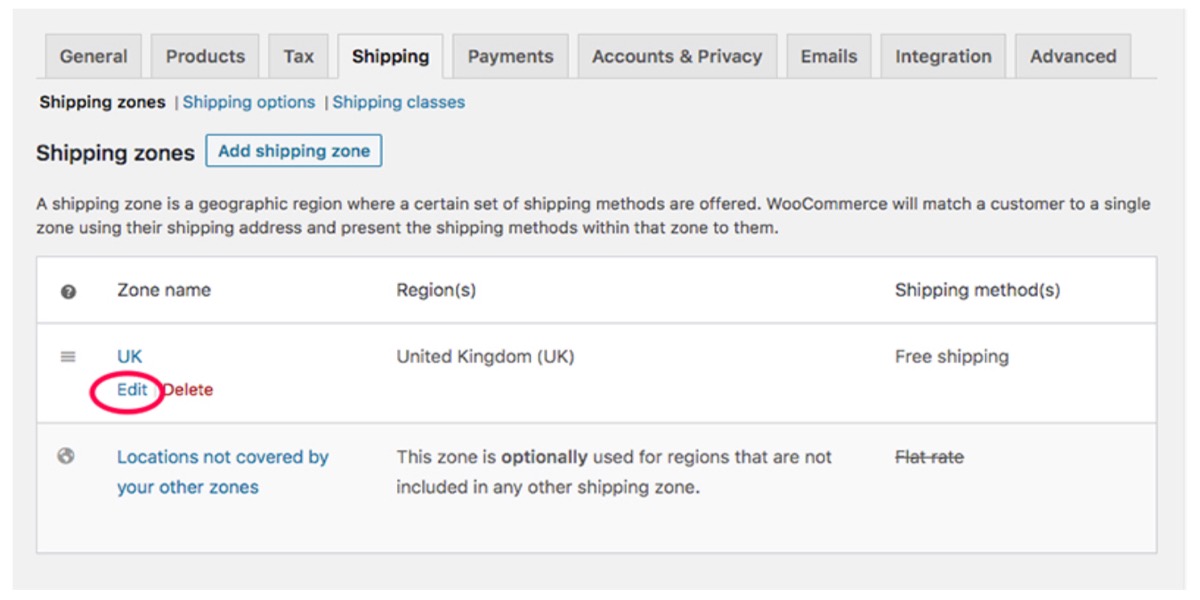 Make sure that at least one shipping method is added and enabled in the Shipping methods tab.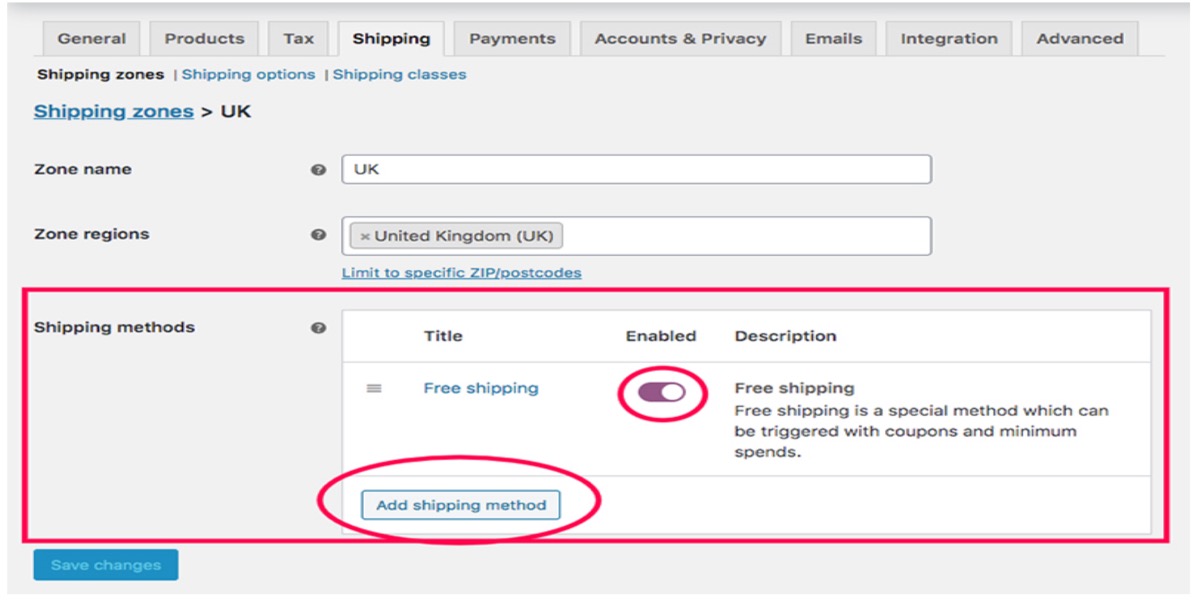 If you like, you can add and enable additional shipping methods.
3. The customer provided an incorrect shipping address
Using an address validation service or autocomplete address is the best approach to deal with clients who submit wrong shipping address details.
The address validation feature allows you to validate the address as the client types it and display an error message indicating that the shipping address is incorrect if the consumer types in an invalid address.
On the other hand, address autocomplete allows users to enter only a portion of the street and address and then choose from a list of suggested addresses that appear.
Customers will not be able to enter inaccurate shipping addresses using either of these ways.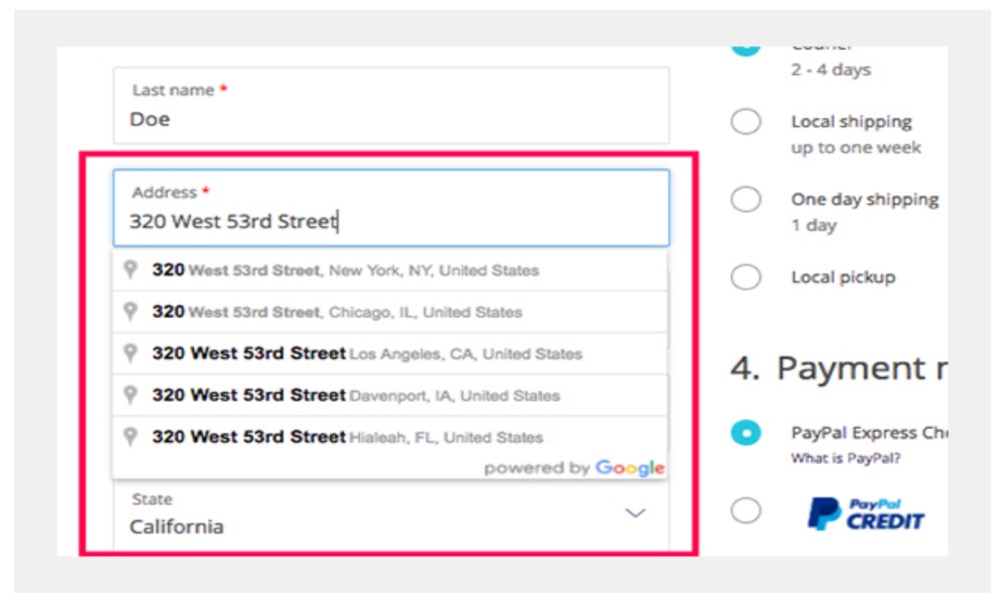 4. Shipping service not available for the address
Check with the shipping service company to make sure that the services you choose cover delivery to the specified location.
Conclusion
The error "there are no delivery methods available" might occur for a variety of reasons. The good news is that identifying and correcting the fault that generates the error is not difficult. All you have to do now is figure out if the error affects all shipping addresses or all products, then narrow down the number of possible causes based on that and look for the issue.
I hope that you will find this topic about How to fix "WooCommerce there are no shipping methods available" essential!