You can personalize the checkout process by adding or removing order fields collected with WooCommerce Checkout Manager. The plugin may take into account your billing information on the checkout page and recover all of the information necessary by your business.
We've sorted them down by type of plugin to make it easier for you to identify the ones that are most useful to you. Choose the best plugins for improving conversions and user experience with your one-page checkout process. To find plugins for those uses and how to install them, look through our list "How to set up Checkout Manager for Woocommerce" or click any category in the list below.
Checkout manager overview
Checkout manager plugins are fantastic ones that allows you to add, delete, and reorder the billing, shipping, and other fields on your checkout page.
WooCommerce Checkout Manager is an example that is designed to be the wizard of checkout pages for WooCommerce. Allows for field customization, billing information extension, and the creation of any field required at WooCommerce checkout in an intuitive manner.
WooCommerce Checkout Manager plugins let you customize and manage the fields on the checkout page with some outstanding features:
Put in new fields to the checkout
Change checkout fields order
Include or remove required fields in the checkout
Display new fields on order received
Build conditional fields
How to Set up Checkout Manager for Woocommerce
Step 1: Download the .zip file
In the first place, you have to download the woocommerce-checkout-manager-pro.zip file from your account. In this section, you might have numerous choices of plugins like Yith WooCommerce checkout manager or WordPress WooCommerce One Page Checkout Plugin.

Step 2: Log in to your WordPress admin
Then you open your WordPress admin panel at mysite.com/wp-admin/. Use your username and passport to log in and you will see the Dashboard.

Step 3: Upload via WordPress Admin
After going to your WordPress admin panel and clicking on Plugins, you have to click on Add New and upload the plugin's zip file using the Upload Plugin button that you can find on top of the screen.
After that, just click the Choose File button and use the popup window to browse for the woocommerce-checkout-manager-pro.zip file.

Step 4: Activate the plugin
Go to Plugins > Installed Plugins and click the Activate button, under the WooCommerce Checkout Manager name, in the plugins list. If it has been activated correctly, the plugin control panel is available in the tab.

4 Best plugins to set up checkout manager for WooCommerce
1: Yith WooCommerce checkout manager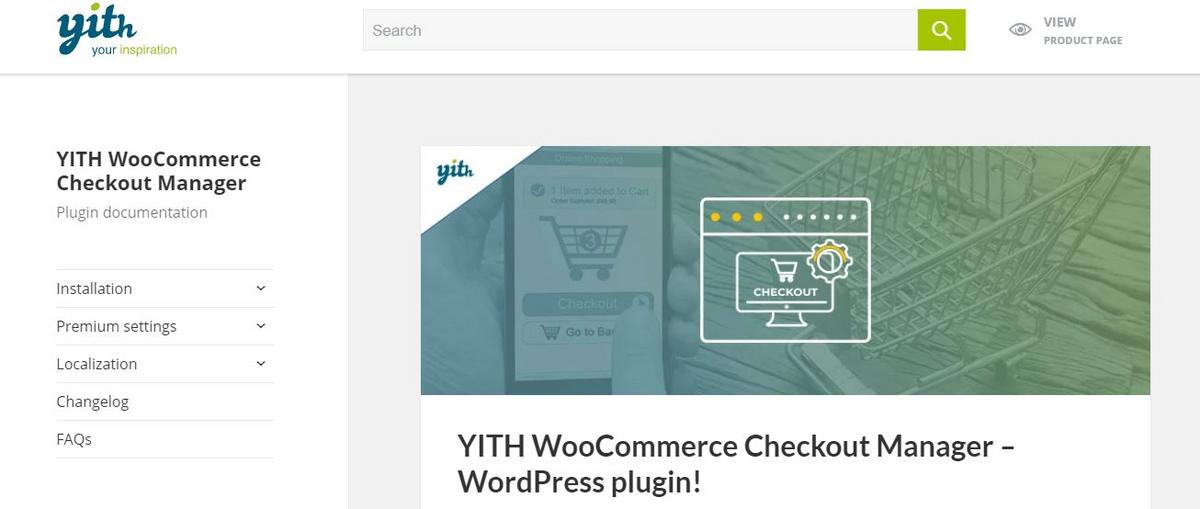 You can easily add or remove fields, both text, and checkboxes, date picker, select and radio button with Yith WooCommerce checkout manager . You might also adjust the style of data insertion fields, control error messages, and change their disposition.
With only a few clicks, you'll have a crucial tool to optimize the performance of your checkout page. Every year, at the purchase price, the Yith plugin will automatically renew. It means that during the purchasing process, the system creates a recurring payment to automatically renew the license and allow the user to continue receiving support and updates.
Key features:
Choose the fields you wish to display during the checkout process
Include custom fields in the checkout process
Customize the look of the checkout page
Guide your customer through it in a dynamic way
Choose the best layout for your checkout
Price: €59,99/ year with 1 year of updates and support and a 30-day money-back guarantee.
2: WordPress WooCommerce One Page Checkout Plugin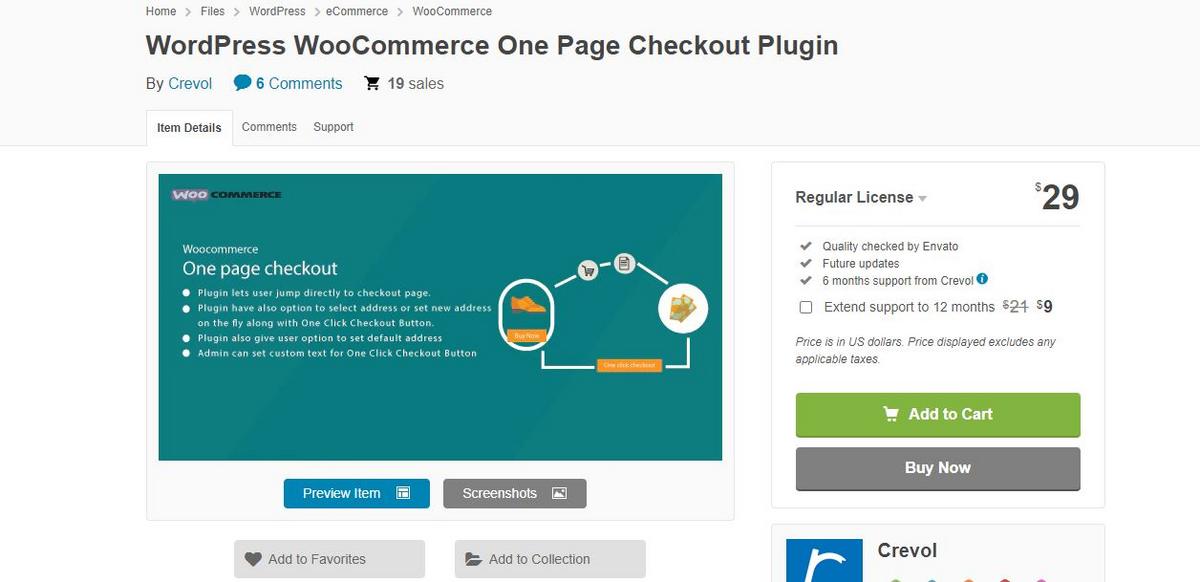 WordPress WooCommerce One Page Checkout Plugin allows you to add a one-click checkout button to a product or shop page. Customers can opt to add a new shipping address or use an existing shipping address after clicking the button. Customers can now skip adding products to their cart and proceed straight to payment.
Key features:
Enable or disable the checkout button for guest users by admin
Be able to set shipping addresses as the billing address
Set the default shipping address by users
See the list of all shipping addresses by users
Complete their order with one click
Price:
$29.00 (6 months support)
$38.00 (12 months support) annual subscription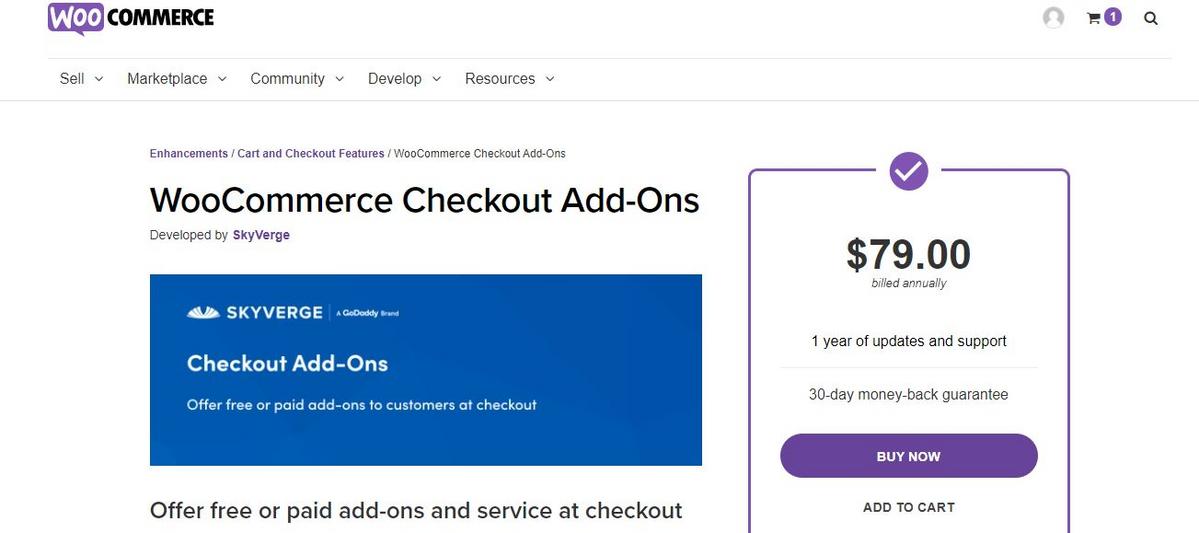 WooCommerce Checkout Add-Ons adds a variety of functionality to the core WooCommerce checkout experience, making it easier to improve checkout. Quickly update and integrate these add-ons for improved checkout performance and functionality, with both free and premium choices available.
Key features:
Create multiple custom field types to cover many different uses
Add option fields for add-on services and upsells
View selected add-ons from order detail pages and emails by customers
Add fixed-amount or percentage-based costs based on how customers interact with the field
Create conditional add-ons that appear or change based on factors like cart subtotal, products in the cart
Price:
$79.00 (1 site)
$129.00 (5 sites)
$179.00 (25 sites) annual subscriptions
4: WooCommerce One Page Shopping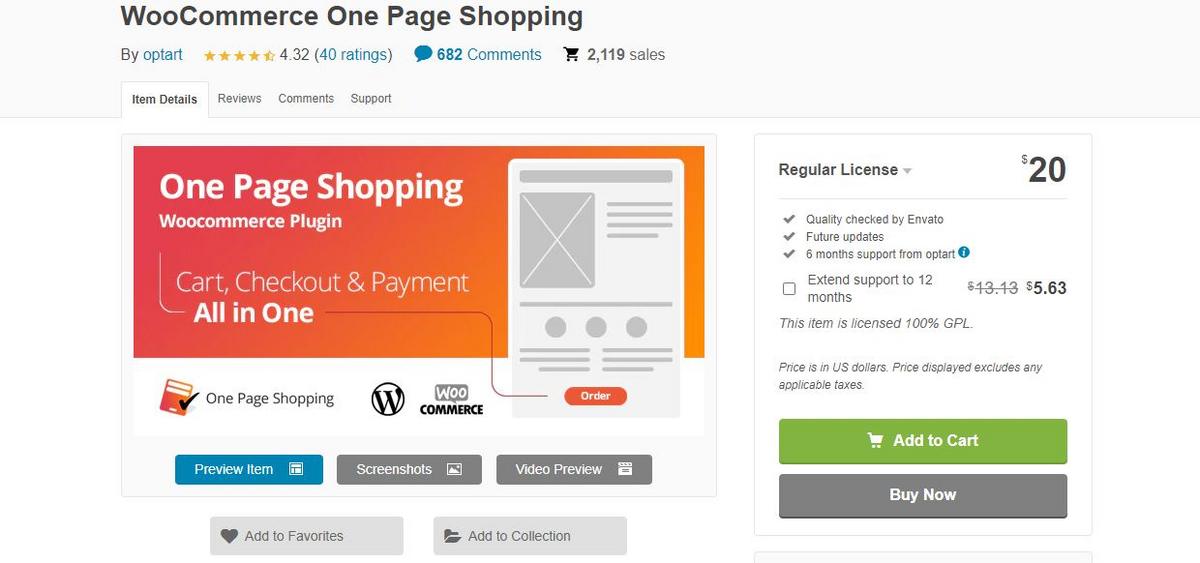 WooCommerce One Page Shopping is an e-commerce add-on that makes checkout faster than ever. Users will be able to finish the checkout process without having to navigate to a separate checkout page. The checkout fields appear at the bottom of the same page once the customer adds an item to their cart, allowing the user to complete the purchase process right away. Advanced plugin options allow you to display cart and checkout combinations based on user preferences on the shop page, category pages, and product pages.
Key features:
Include three different sections: Product settings, Shop page settings and Category settings
Display the checkout fields right after customers add a product to Cart
Select where you want to configure the one-page shopping option
Decide about the scope of the plugin in Product and Category settings by users
Let users complete the checkout process without moving to separate checkout pages.
Price:
$20 (6-month subscription)
$25.63 (12-month subscription)
Final words
You must manage various elements, including payment, security, shipping, order form modification, and user experience, to run a successful checkout and payment process.
For your eCommerce store, the list above is some of the top WooCommerce checkout manager plugins that you might take into consideration.