There are a variety of methods available to help you sell tickets on your online business. You can sell tickets directly on your website or enlist the services of a third-party ticket reseller. Both tactics, unfortunately, have their drawbacks. Third-party solutions may save you time and effort, but they may not be cost-effective.
In this article, I will show you How to sell event tickets with WooCommerce to upgrade your online store ultimately!
Pros and Cons of selling event tickets with WooCommerce
While the free primary plugin will suffice for the majority of users, it may not have all you will need to create the store of your dreams. As a result, we have the WooCommerce Extensions Store, which offers numerous popular payment integrations for free. You may accept credit cards, Amazon Pay, and PayPal with these. Even if it's just one of the free payment integration plugins, you will probably need to install an extension at some point.
However, there are certain disadvantages to using third-party WooCommerce extensions. If you use third-party plugins on your website, you risk exposing your website to a security risk if they're poorly coded. They are also not covered by WooCommerce support, so you are on your own if something goes wrong.
To summarize, the benefits far exceed the disadvantages. You cannot have your store without crucial features, and extensions are the most efficient method to get them. Learning to code and creating it yourself or hiring a developer are your only other options. WooCommerce extensions are also safe to use if you get them from trusted sources.
How to sell event tickets with WooCommerce
Step 1: Set up the event tickets plugin
The Events Calendar plugin The Events Calendar is a WordPress plugin that allows you to create and manage events. It adds a new "events" section to your site, where you may put all of your event information.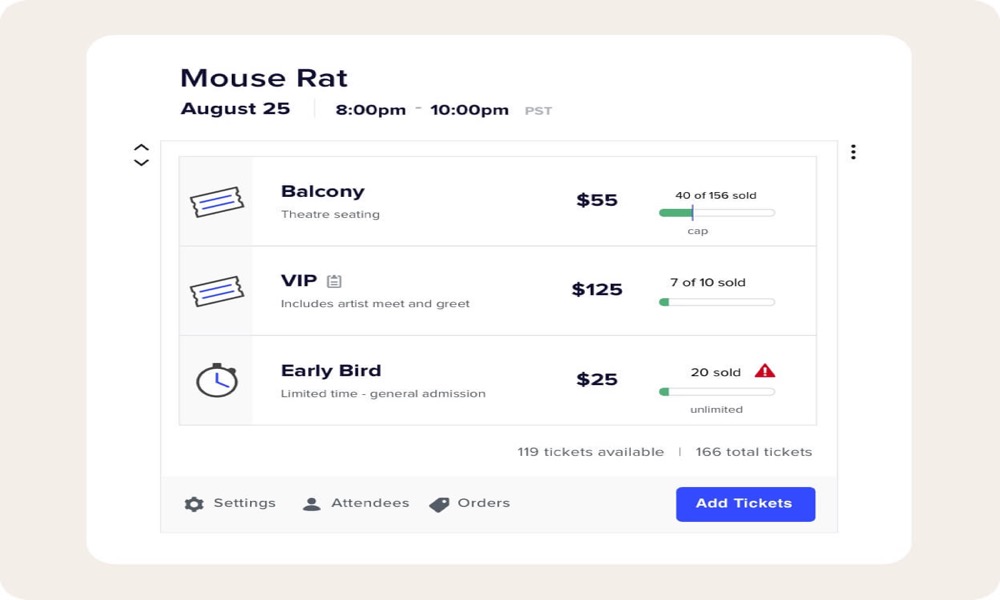 We will need to install these plugins in order to get your WordPress events management. After that, let's make some events. This screen may be found by going to Events > Add new: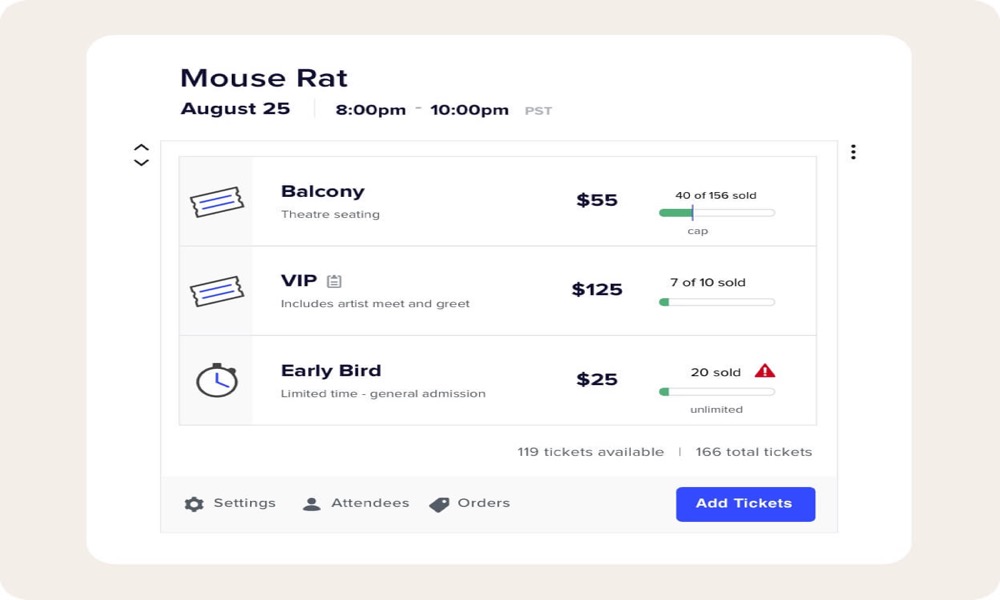 After the description box, the first panel contains the core functions we're looking for. There you can enter your WordPress ticket information, which will be utilized later for our WooCommerce ticket sales. The date is one of the most important data points for our events, as shown above.
This may appear perplexing, given that WordPress offers a date box for posts. However, that is the day on which the event advertisement will be published. As a result, once you've published it, your event will be accessible on your website. When the event takes place for your attendees, enter it in the custom field under "The Events Calendar" options.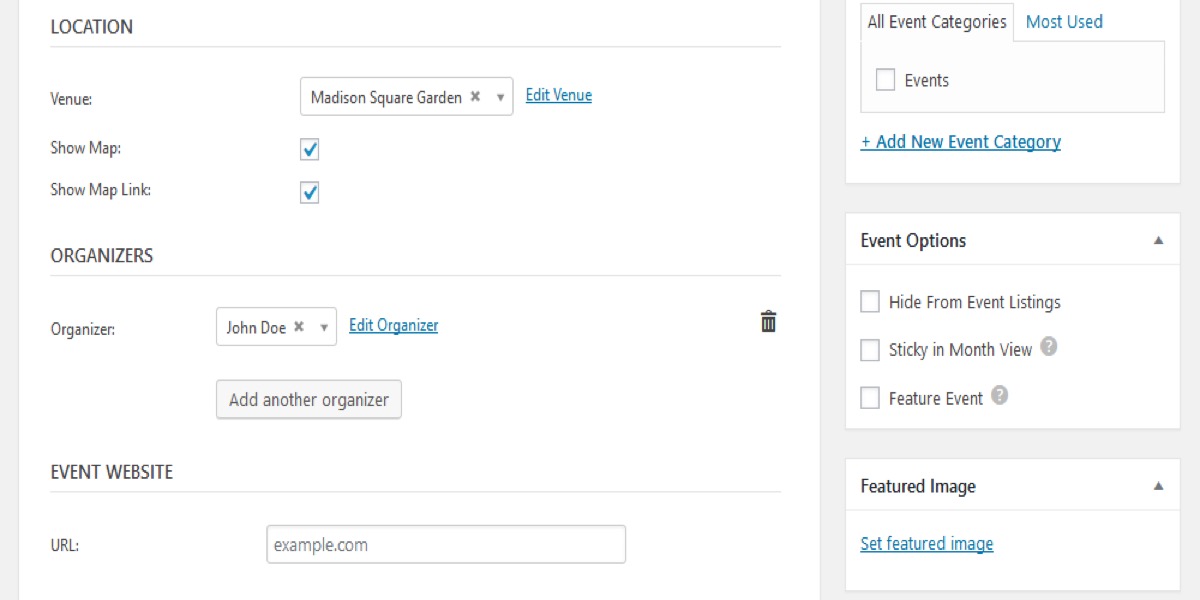 Then there's the venue, the organizers, and the event website. On Google Maps, the location can be combined with the venue's address. Each location can be saved for future use.
For event organizers, this can be utilized to highlight whoever is in charge of the event. This contains their phone number and email address in case you have any questions or special requirements. After that, there's a field for the event's website. This is useful if you have a dedicated webpage for it or if you're writing about another person's event.
Underneath this are the choices for purchasing tickets.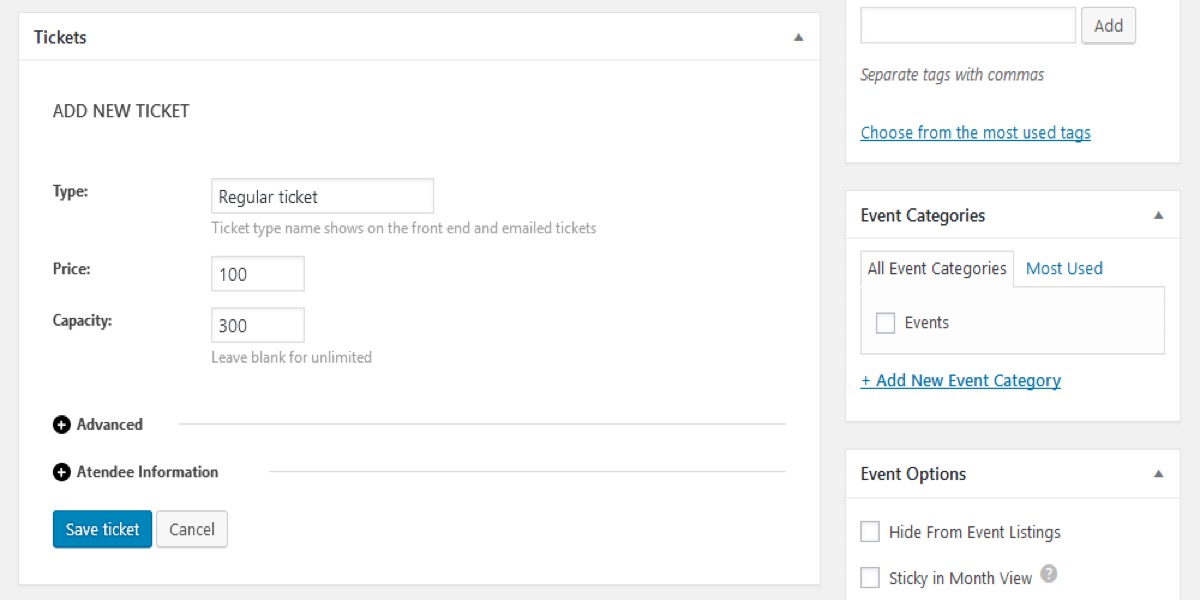 These options are only available if the Events Ticket plugin has been installed and activated. For your WordPress event tickets, you may define the price, sales, SKU, and capacity. You can also gather attendee information and save it as custom fields for later use.
Step 2: Set up the store
Simply go to The Events Calendar > Settings > Tickets > WooCommerce to enable this.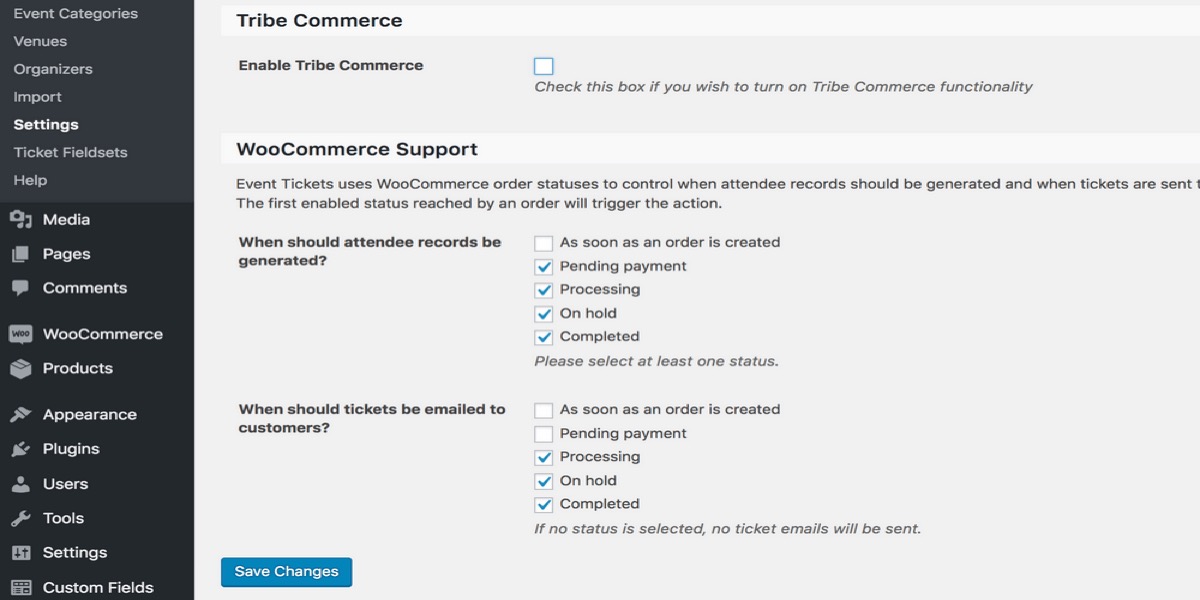 Two things will happen once you activate these options:
A WC product is produced whenever you create a ticket type for your event.
A WC order is created whenever you get a ticket order.
This allows you to efficiently distinguish between tickets and events. And, if you have them, they'll be tied to other products. Additionally, all sales records, stock reports, and any other reports you have will count your tickets.
Here are some things to consider once you've completed this integration:
Product categories
Display tickets as a grid (shop page), for quick comparison
Use product search for tickets
Use product-specific data in searches, such as price range
Cross-sell tickets and merch
Upsell tickets and related tickets with other products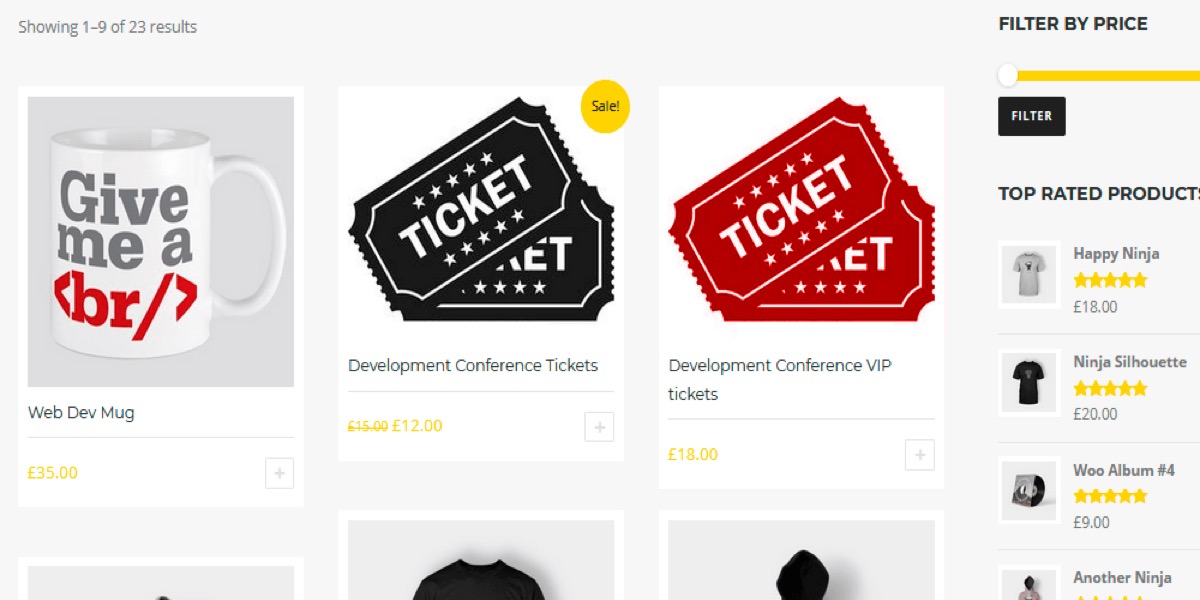 5 Best WooCommerce Tickets Plugins
1. WooCommerce Box Office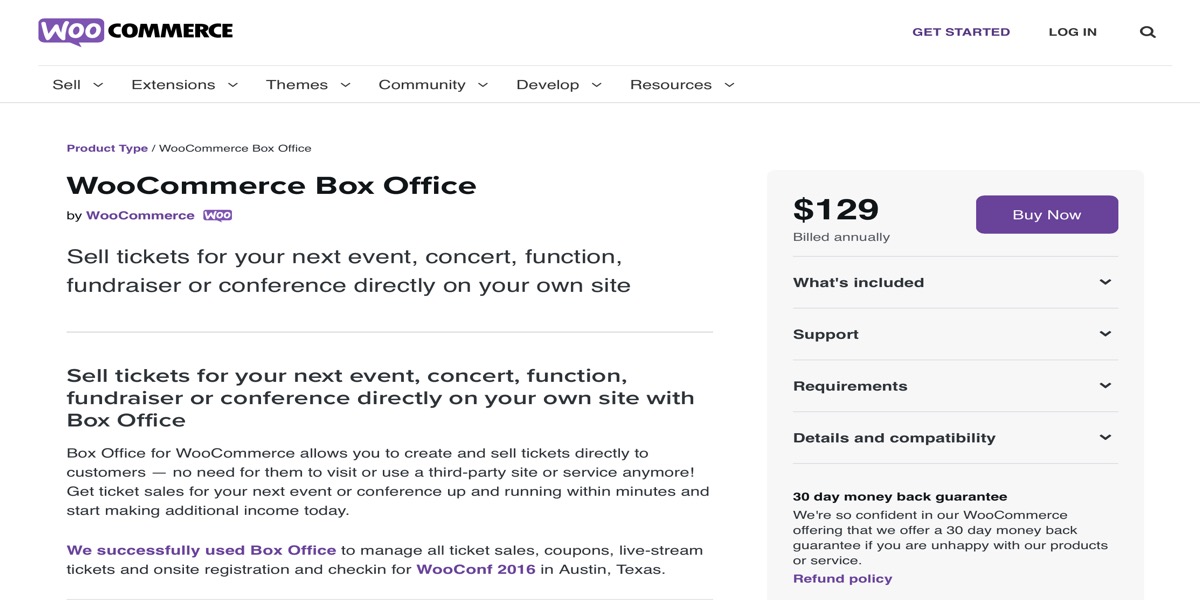 WooCommerce Box Office plugin is a fantastic way to print tickets for a range of events right from your website. This plugin eliminates the need for third-party ticketing software to create tickets. You'll be able to make an unlimited number of ticket types, each with its own set of features and inventory management choices. Furthermore, you will be able to limit access to material on the site, such as webinars, to individuals who have paid tickets. You can also use it in conjunction with the WooCommerce Order Barcodes extension.
Features:
On your WooCommerce store, you can easily create and sell event tickets.
Create an infinite number of tickets and effortlessly manage your supply.
Options for custom signup forms and content restrictions.
Discounts on ticket sales should be made available.
Price: $129
2. YITH Event Tickets for WooCommerce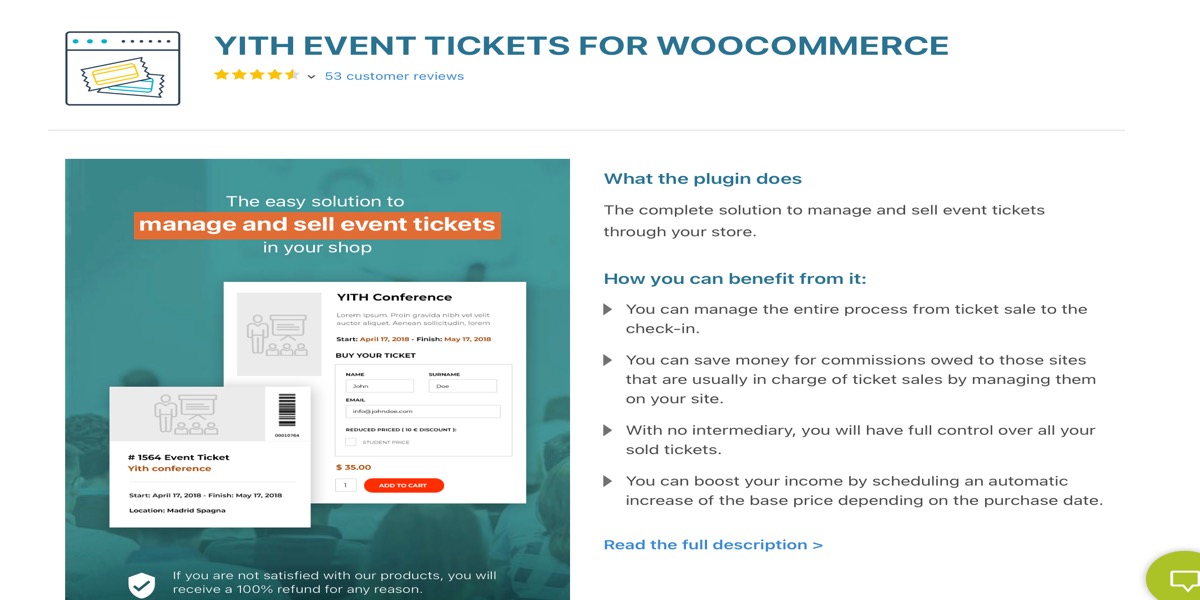 It is not easy to manage events in your WooCommerce store. You'll have to handle various things, such as selling tickets, receiving payments, and ensuring that guests check-in properly, among other things. And, because of the inconveniences, many people rely on third-party event planners who will take a large percentage of your earnings. Plugins, thankfully, can handle all of the intricate requirements of ticket sales. YITH Event Tickets for WooCommerce plugin allows you to sell tickets to a range of events in your business.
Features:
Set a stock value for tickets that will reduce each time a ticket is sold to manage the ticket inventory.
Set a dynamic price threshold based on the number of tickets available or the number of days until the event.
Take information from the attendees, such as their name and contact information, to personalize the ticket.
Configure additional pay alternatives for tickets that clients can select based on their needs.
Price: $99.99
3. Bridge for WooCommerce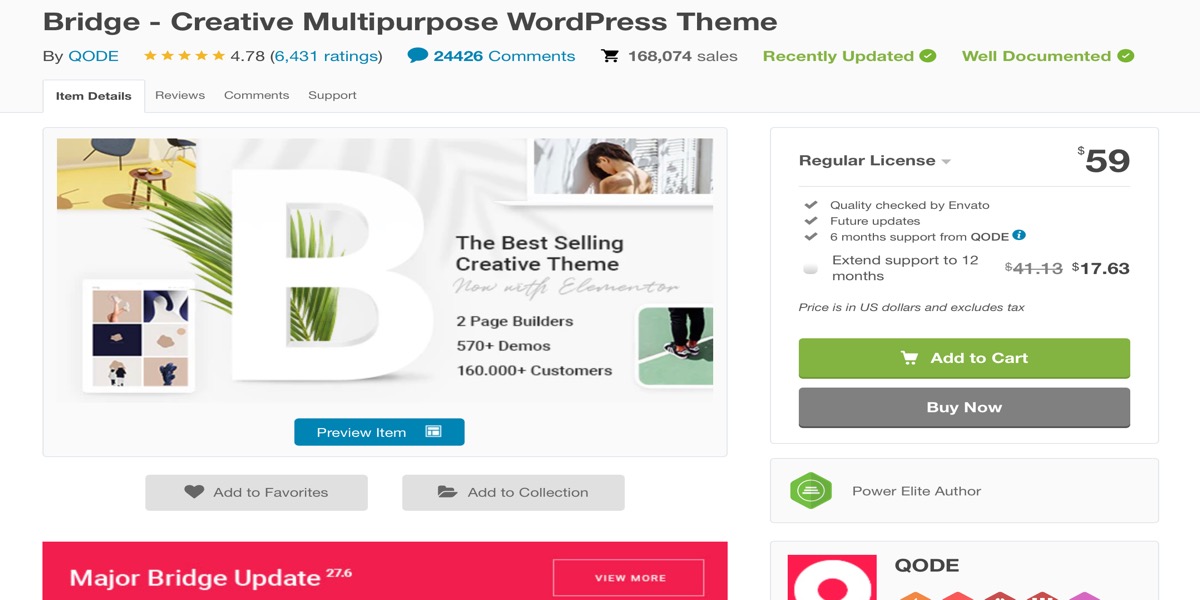 Bridge for WooCommerce is a simple way to sell tickets on your website, and it works with a variety of Tickera add-ons. It also has custom fields for gathering additional information from guests. Additionally, you can use a QR code to check-in event attendees, choosing between a dynamic vs static QR code for promotional collaterals and individual tickets. For this, you may simply use one of the many good QR code scanner apps available. You can also send the ticket to the attendee as a downloadable PDF along with the order completion email. Seating charts, CSV export codes, serial ticket codes, and other Tickera add-ons are all compatible with the plugin.
Features:
Allow you to create tickets directly from the WooCommerce admin.
Mobile apps and barcode scanners are integrated.
A printable ticket will be included in the order completion email issued to consumers.
To capture extra information from customers, create custom order fields.
Price: $59
4. FooEvents for WooCommerce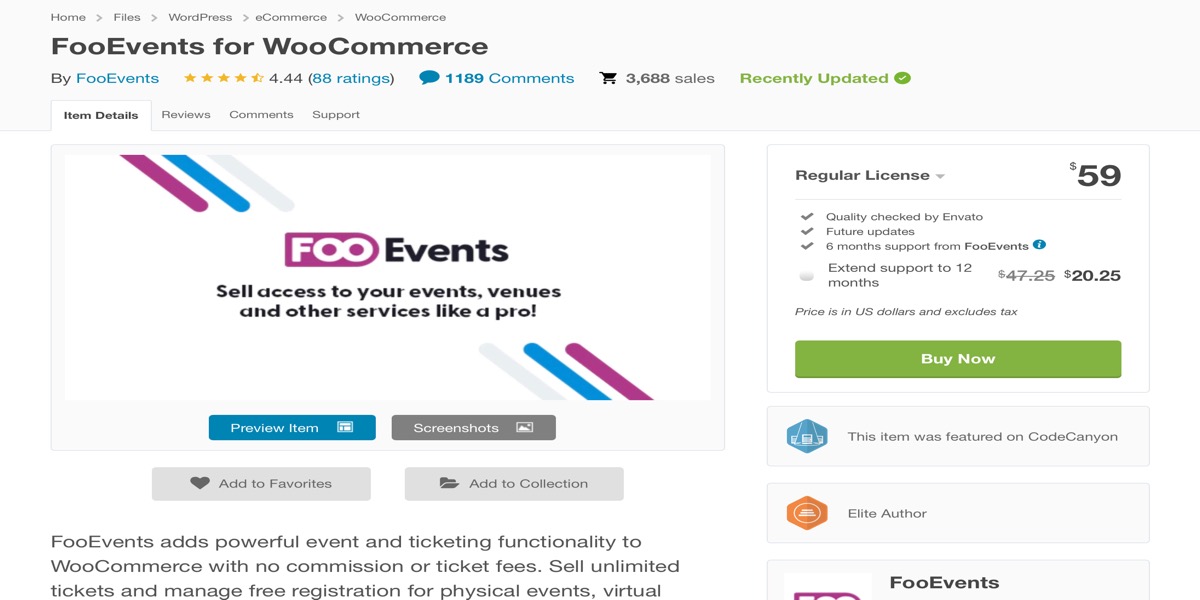 FooEvents for WooCommerce plugin allows you to easily manage a range of events in your store. You may manage several components of an event without having advanced technological abilities. One of the biggest benefits of using this plugin is that you can send attendees professionally branded tickets. You may also scan the QR code with the free Android and iOS applications to check-in. Multiple ticket kinds with various inventory management options are made particularly simple by the plugin. Furthermore, if you want to allow registrations for free events, the plugin may assist you with that as well.
Features:
On your WooCommerce store, you can effortlessly manage and sell event tickets.
There are no restrictions on the amount of tickets that can be made.
Multisite and translations are supported.
For virtual events, seamless interaction with Zoom is available.
Price: $59
5. Event Tickets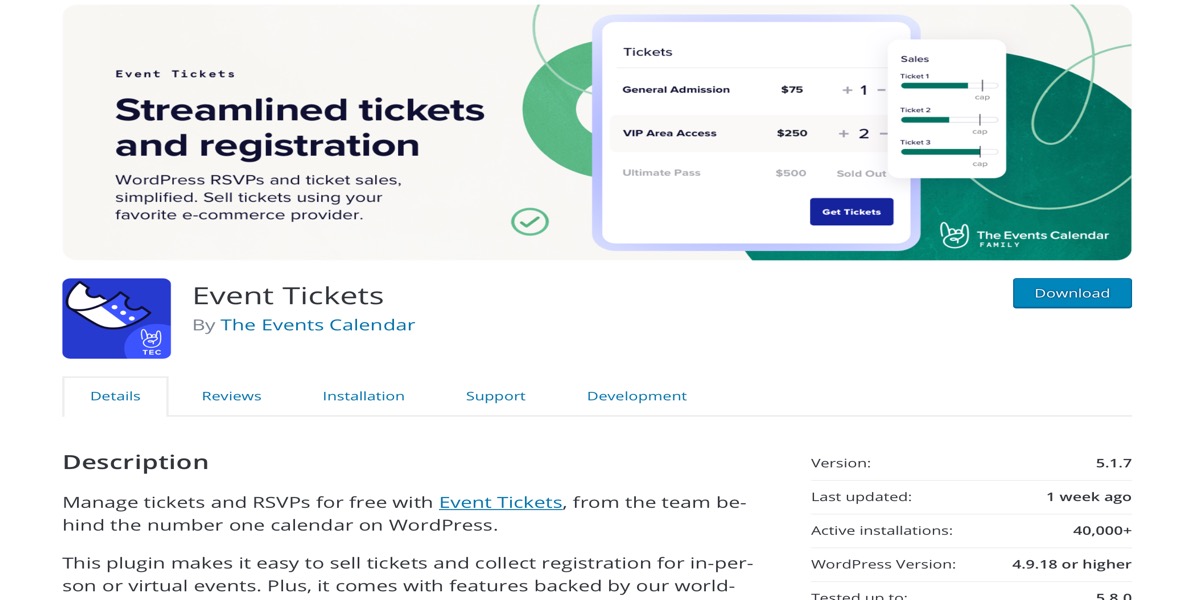 This WooCommerce extension Event Tickets gives you complete control over your store's ticket sales. It includes a lot of features that make it easy to sell tickets for your own events. You can simply sell tickets to attendees at an event that is featured in your store. In reality, you have the freedom to produce as many tickets as you like. More significantly, third-party websites and the different fees associated with them are no longer an issue. Multiple ticket types are supported by the plugin, and you can add them to your posts and pages as needed. It also integrates seamlessly with the Events Calendar plugin to make things even easier. This plugin also gives you the ability to construct custom registration forms.
Features:
You may create tickets right from your WordPress dashboard.
WooCommerce integration is seamless.
Shortcodes can be used to display tickets anywhere on the site.
Custom registration forms, mobile ticketing, stock countdown, and other advanced features are available.
Price: $99
Conclusion
When you consider the cost implications, selling tickets directly on your website is a better option. However, when you sell tickets directly on your website, it comes with its own set of problems. Thankfully, if you're using the WooCommerce platform, you'll find a plethora of fantastic solutions to assist you with selling tickets. Hopefully, this post has given you some suggestions for properly managing ticket sales on your WooCommerce site.
I hope this tutorial about How to sell event tickets with WooCommerce will help you complete your online store.