Order management plays a vital role in-store or online sales. An efficient order system can help control costs and generate income by automating manual processes and reducing errors. This has a direct impact not only on the customer experience and commercial success but also on the overall management system of the store.
In business, order management is defined as the process of placing orders, pushing shipping orders, and fulfilling orders. It is critical for an eCommerce business owner to systematically manage every order to provide the greatest experience for customers. The more purchases customers have, the more difficult it is to keep track of the purchase orders.
Knowing the order management methods mentioned below will be the most significant aspect of efficiently managing your organization. In this post, we will show you how to manage purchase orders in WooCommerce to help you manage your order process easily!
Let's begin!
Benefits of managing purchase orders in WooCommerce
As previously mentioned, a purchase order management system will assist you in managing your purchase order process, end to end.
A purchase order management system, when done correctly, contributes to the improvement of business operations and the possibility of repeat purchases.
Here are the reasons why you need a WooCommerce purchase order management system. The best purchase order system will:
Enhance purchase order process efficiency
Improve business growth
Reduce manual processing
Reduce errors when completing orders
Increase the speed of purchase orders approvement
Improve the vendor-buyer connection
Streamline inventory, order, and customer information
Eliminate procurement fraud
How to manage purchase orders in WooCommerce
After finishing setting up your WooCommerce store, WooCommerce supplies several settings to help you easily manage your purchase orders. For more detail, let's take a look into these provided settings.
Firstly, go to WooCommerce > Orders in order to access orders on the admin panel. When a customer makes an order on your website, the website notifies you through email, sends the customer a confirmation email, and, of course, records the order information in your website's database, which can be accessed here.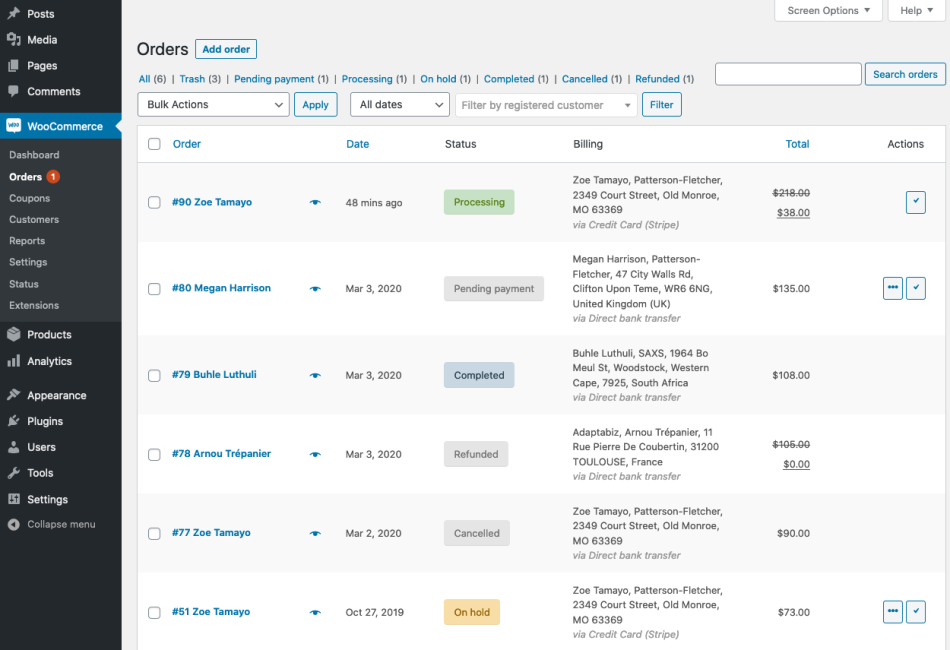 Below are detailed instructions to help you manage purchase orders, please follow these steps!
Step 1: Starting with Bulk Actions and Filters
Before jumping into the details of each purchase order, let's take a glance at some of the features at the top of the page.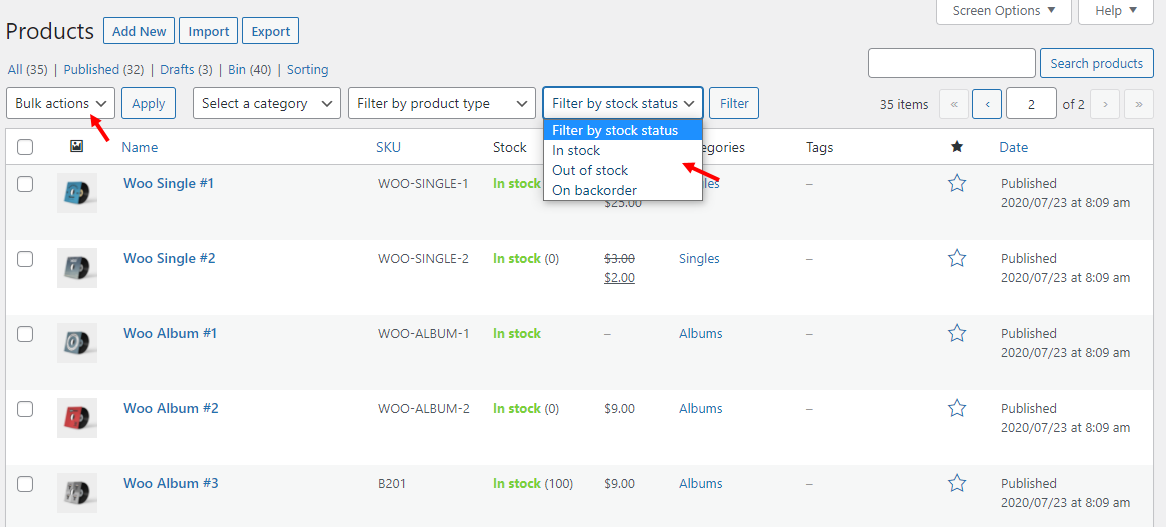 The Bulk Actions tab allows you to perform the following actions:
Move to Trash
Mark processing
Mark on-hold
Mark complete
Download as CSV
Moreover, you can also sort the orders by month, client name or email, and order type (original or renewal) by choosing the criteria and clicking on the filters button. Then, it will show all the orders that match your chosen requirements.
Step 2: Accessing the details of an order

Refer to the image above for the three simple ways of accessing an order's information.
Click on the order number
Hover the cursor around the order and click 'Edit'
At the far right, click on the view button under the Actions column
Step 3: Editing order status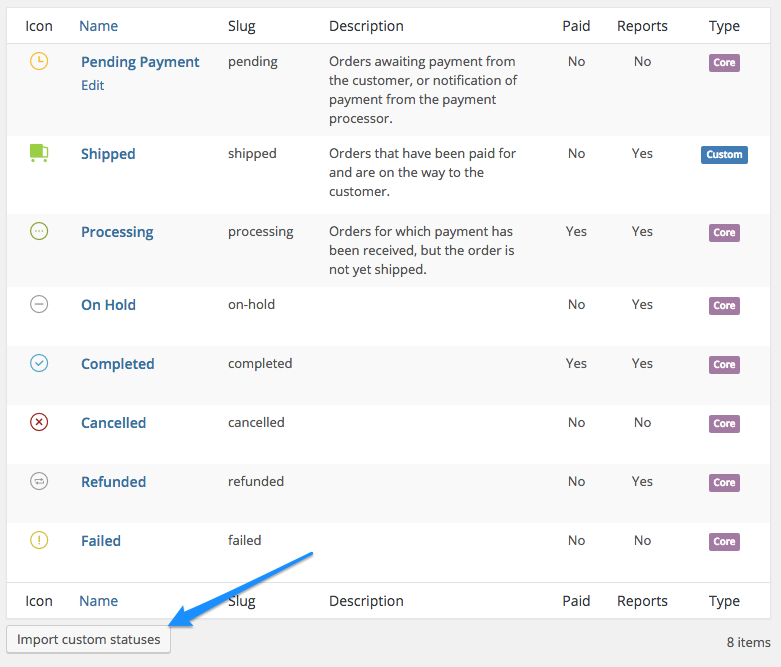 The order details page displays the order's general information and allows you to alter the order status. Here you will find a list of orders in various states, such as processing, processed, finished, or suspended. You can modify the order status by selecting one of the options listed below:
Pending payment: you've received the order, but payment is still waiting.
Processing: Payment is made, and the order is being processed. The status will be 'processing' until the package is delivered to the customer. Please remember that this status does not apply to downloadable items.
On hold: Payment will be verified, but the stock will be reduced.
Completed: Order is fulfilled.
Canceled: The admin or the customer canceled the order.
Refunded: Refund is completed.
Failed: The payment has been rejected or failed. This may still appear as 'Pending' until confirmed
When viewing an order, hover your cursor over the status icon at the top of an order to see what status it is in.
Step 4: Editing billing and shipping details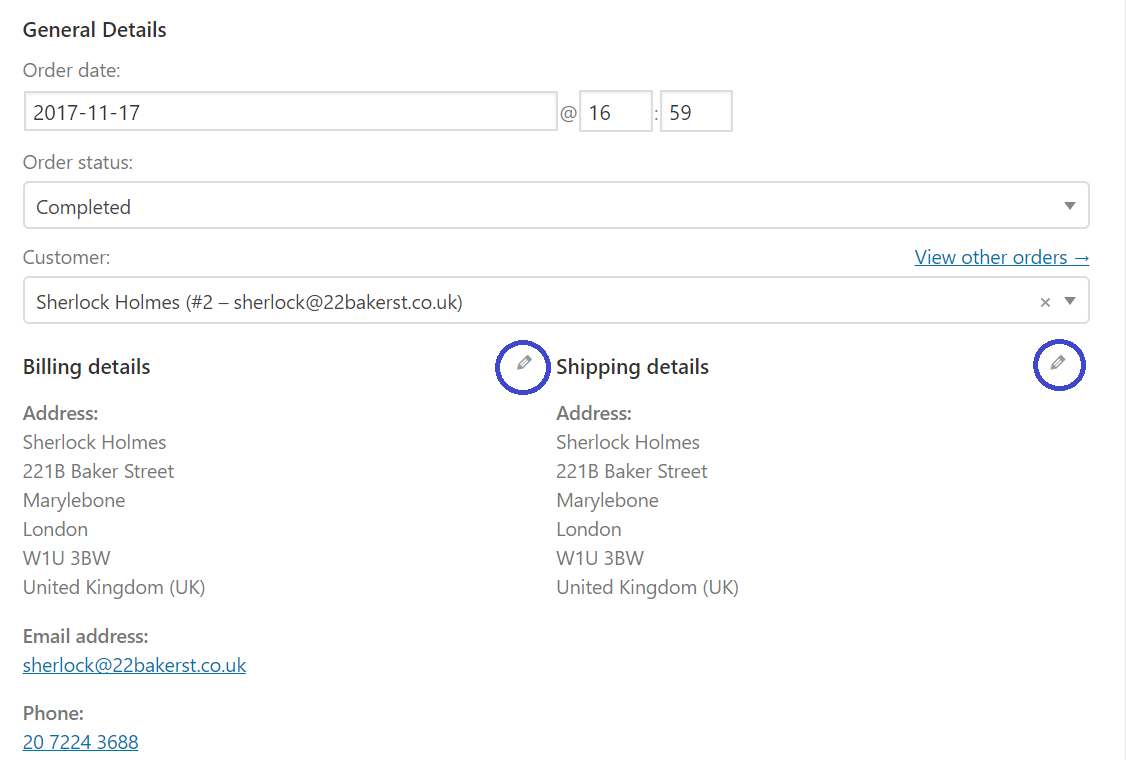 This part will display the customer's information such as their name, company address, email, and phone number. You can update these details as needed by clicking the pencil icon button.
Step 5: Item details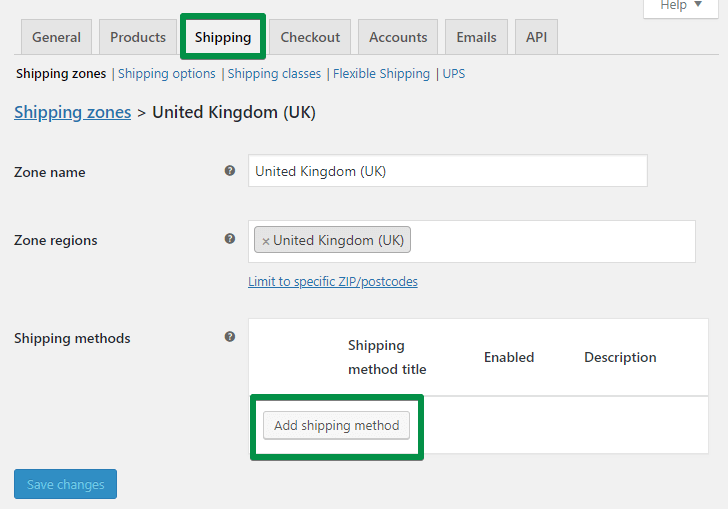 It allows you to view the ordered items' information, which includes the cost of each item, quantity, and total cost. Moreover, you can also see other relevant information such as shipping and discount details. Additionally, under the New Fields section, you may add custom meta-data fields.
Step 6: Order Notes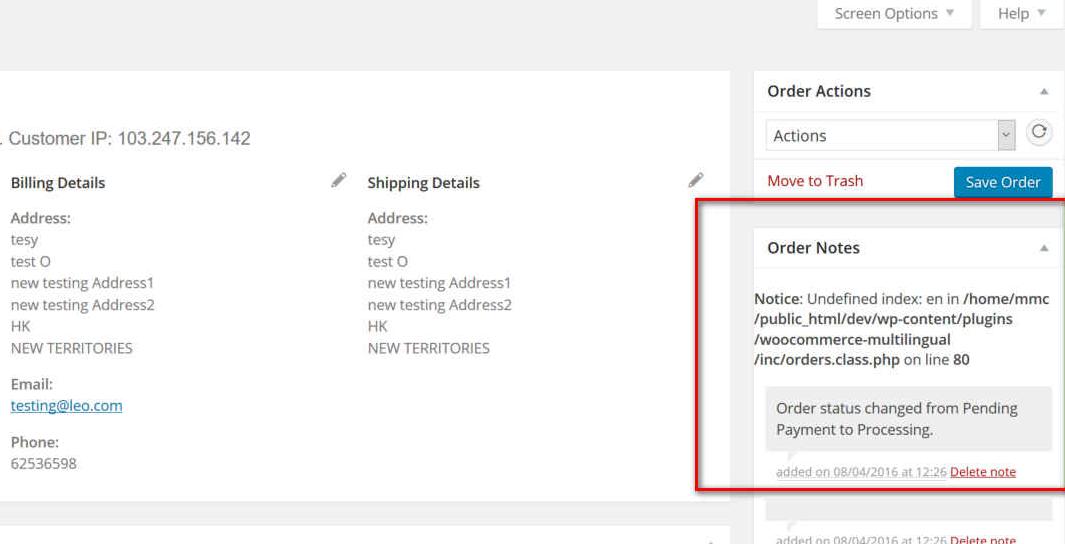 In addition to providing order-related comments, it also shows internal notes on order status changes. You can also contact customers by using the 'Add Note' section as well.
Once your order has been processed, don't forget to change it back to the order status to easy management.
These are the basic procedures for managing purchase orders in WooCommerce. We'll present you with some purchase order management plugins that might help you with this work for more information.
4 Best WooCommerce order management plugins
It is a good idea to have a tool to help you handle orders properly. It not only saves time but also reduces mistakes in the implementation process as compared to doing it manually. Furthermore, managers can control all order data at any time and from any location by using an order management system. This makes it simple to assess available data and make data-driven decisions. For your convenience, we'll include four helpful plugins.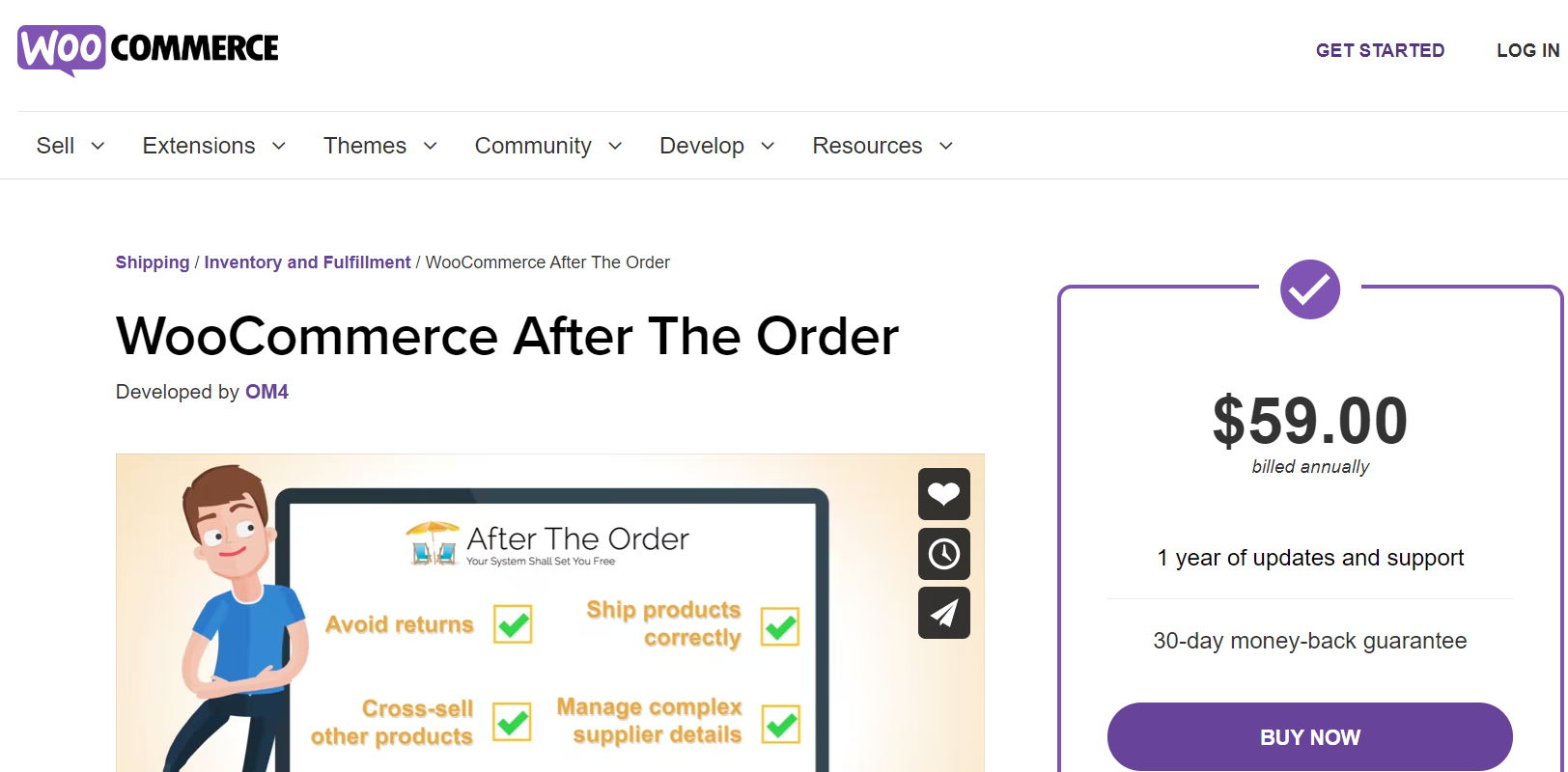 What if you are the only one who understands the regulations and there is important information about items, suppliers, or delivery that is necessary to process orders correctly? You can't delegate if you are unable to share information with others. This is a fantastic plugin that will greatly help you with order processing. In detail, WooCommerce After The Order gives you an efficient recording notes tool to maintain an order's smooth processing. Therefore, you will be able to add order notes at different levels, which will be forwarded to the store manager. This could be store-wide announcements or messages. These order notes will be automatically included in both the order notification emails and the dashboard view. Begin using it right now so that every member of your team may become an expert in order management.
Highlight features:
Setting up notes as a reminder to products or for all orders
Setting up notes as a reminder when specific WooCommerce items are included in a purchase
Integrating order processing notes with the order notification email
Showing the relevant store and product notes when reviewing the order on the dashboard
Using checklists and reminder notes to reduce errors
Price: $59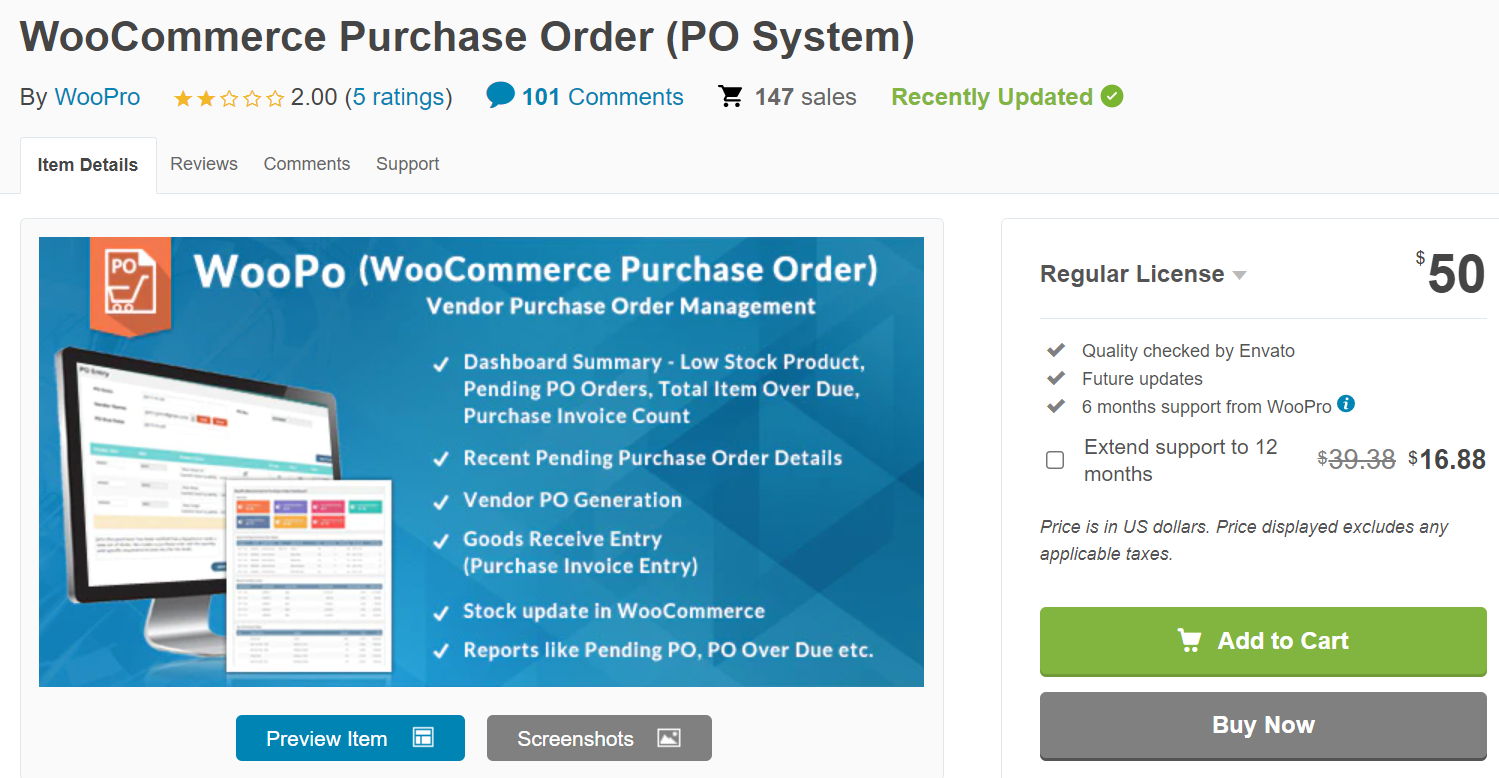 This plugin will assist you in managing your vendor purchase order management. You can see Low Stock, Zero level stocks, and easily mark them and generate a purchase order with a few clicks. Create purchase order PDF, Option to send purchase order email to vendor from backend. Moreover, this plugin also helps in knowing previous Purchases Vendor names and previous Rate history to let you know at what price this item was purchased previously.
Highlight features:
Supply PO Custom fields for header, footer, and item level
Auto pick up of Cost of Goods (COG) Rate, update of COG rate based on last PO rate, previous purchase rate lookup
Generate PO PDF, send PO PDF to Vendor
Generate PO from WooCommerce Order list page, Stock Report
Provide PO List, Pending PO Report, Product wise Pending PO, Vendor wise Pending
Price: $50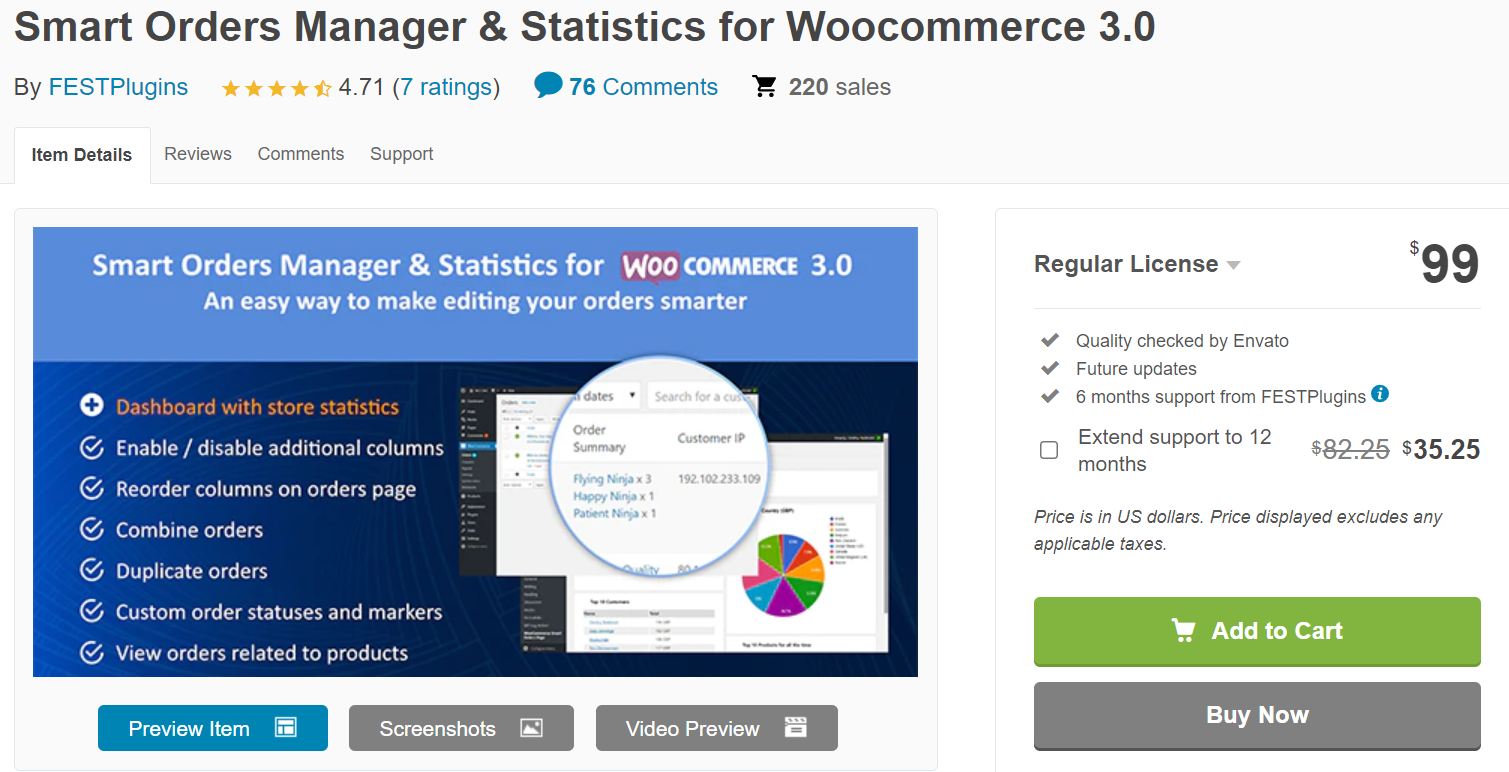 If you are a person who prefers statistics, and colorful charts to view and evaluate your current business status easily, this plugin is perfect for you. It enables you to create custom order statuses, mark orders with your own markers, merge orders, and more features. Besides, this plugin also offers your clients a Lookup Order Page and allows you to manage orders by products. It makes store management more simple and more convenient. Here are some of its standout features.
Highlight features:
Allow hiding an order summary until you clicked it by Compact Mode
Allow managing orders in Order Table without viewing a particular order
Allow merging orders made by the same customer
Clone any orders you want without losing even a bit of information
Allow mark orders with multiple markers that can be customized
Price: $99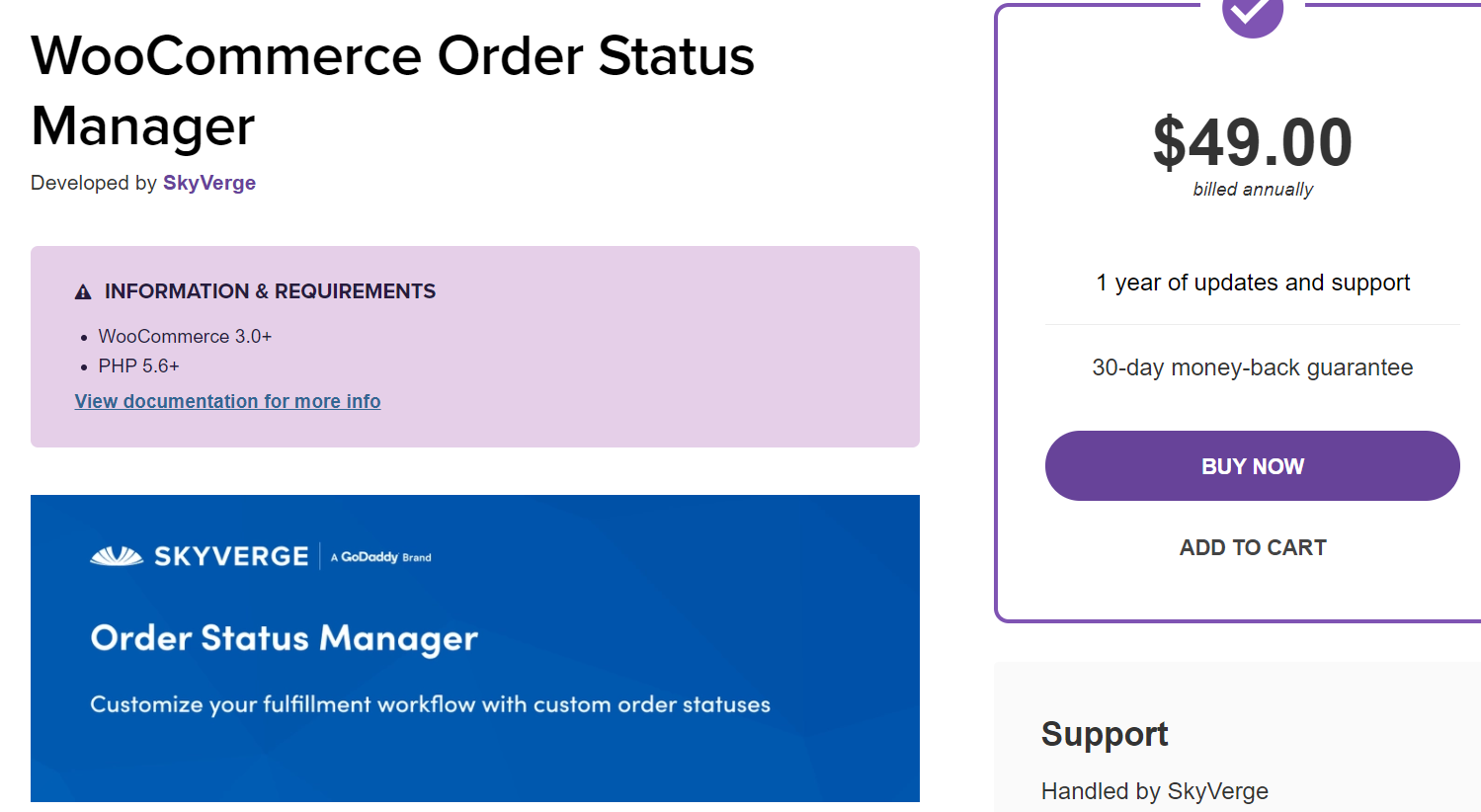 The WooCommerce Order Status Manager allows you to create, update, and remove custom order statuses while smoothly integrating them into your WooCommerce order management flow. Custom order statuses will be shown in your orders list and may even be linked into order actions or bulk actions for a totally integrated fulfillment workflow. You may also alter core order statuses and generate new order emails when the status changes. Besides, new order emails may also be triggered depending on changes in custom or core statuses, ensuring that customers and/or store admins are constantly kept up to date on order updates and changes. With the help of these features, you will be able to keep your consumers better informed about your order management process by adding custom order statuses, and they will be happier.
Highlight features:
Drag and drop orders statuses to re-order the way
Display order status descriptions to customers on the "View Order" page to illustrate order status
Allow editing WooCommerce core statuses to set a "next status" for new action buttons
Safely delete custom statuses without losing orders
Import existing custom statuses from custom code or other plugins
Price: $49
CONCLUSION
In short, a well-managed WooCommerce purchase order system will ensure that order information is transferred between the order management system and the business's eCommerce platform, while also giving visibility throughout the whole process. This enables companies to automate the flow of order information and accurately control every flow of items in the supply chain. In other words, the order management system allows you to track the whole order's journey, from purchase through delivery and, in certain cases, refunds.
Hopefully, after reading this post, you'll know how to manage purchase orders in WooCommerce.
If you have any concerns, please post them in the comments section below!